Juventus' Andrea Barzagli announces his retirement
The defender, 37, has decided to call it a day after a career that has reaped a World Cup win, seven Scudetti and four Coppas Italia.
Juventus defender Andrea Barzagli has announced his decision to retire from football at the end of the current season.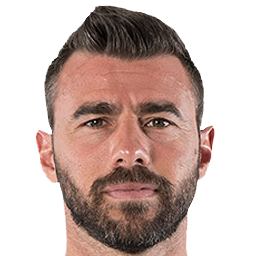 The 37-year-old, who made his professional debut at Rondinella in 1998, joined Juventus from Wolfsburg in 2011 and has scooped up seven Scudetti, four Coppas Italia and two Champions League runners-up medals with the Old Lady as well as winning the World Cup with Italy in 2006.
Barzagli: "Playing football was my dream as a kid"
Speaking after the surprise 2-1 defeat against SPAL on Saturday, which prevented Juve claiming an eighth successive Serie A title for at least another week, Barzagli stated that the time had come to hang up his boots. "I have been thinking a lot about my future and it is time to call an end to my career. I will start out on a journey to understand what to do after a career in football. There is a lot to think about over the next few months and a little sensation of confusion. I have to discover what I am capable of and what works for me. Playing football was my dream as a kid and I have always enjoyed it. Now I have to find something else that gives me as much enthusiasm."
Alongside Leonardo Bonucci and Giorgio Chiellini, Barzagli has been a part of one of the most celebrated defences in Italian football history and, in addition to an inevitable eighth league title he still has the opportunity to add the one major club honour to elude him in the Champions League.