Llorente might have to leave Real Madrid to get game-time
Zinedine Zidane admits Marcos Llorente might have to leave Real Madrid in order to develop his game because he isn't playing enough at the moment.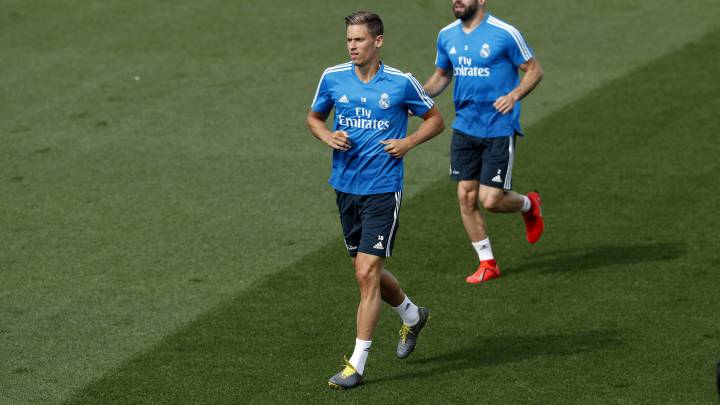 Marcos Llorente might have to leave Real Madrid in order to get game-time after Zinedine Zidane admitted that in order for the midfielder to develop, he would need to be on the field more. The Real Madrid manager is planning on changing things this summer after a dismal season, which includes a last 16 Champions League exit and two managerial sackings.
"We will see next year," he admitted when asked about Llorente's role in the future. "I've known him for a long time. We were together at Castilla is always getting better. The only thing he needs is to play. He needs to play more and he'll come good. The year he played at Alavés he had continuity and he had a phenomenal season there."
Llorente could be available on loan
Casemiro is Zidane's first choice at the base of midfield after the Brazilian won three Champions League in a row under the recently installed Real Madrid manager. Llorente, however, is 24 and proved during the year when Casemiro was injured that he is capable of playing at the very top. He has suffered a number of injuries, however, missing nine games at important times of the year.
Llorente left the club during Zidane's first year in charge to play with Alavés where he was excellent during a season that saw them make it to the Copa del Rey final. He played 38 times that season and became a key figure in Mauricio Pellegrino's side. He hasn't come anywhere near that number this season with just 12 appearances across five competitions under three different managers so far.
Zidane remains coy on who will be moving but a clear-out in the summer is expected. "Every player is important," he said. "But there will be changes."