Zlatan stats better Martínez's record-breaking 2018 figures
The LA Galaxy striker is clear on his goals, even vowing to break every record in the American league - and he is off to a good start.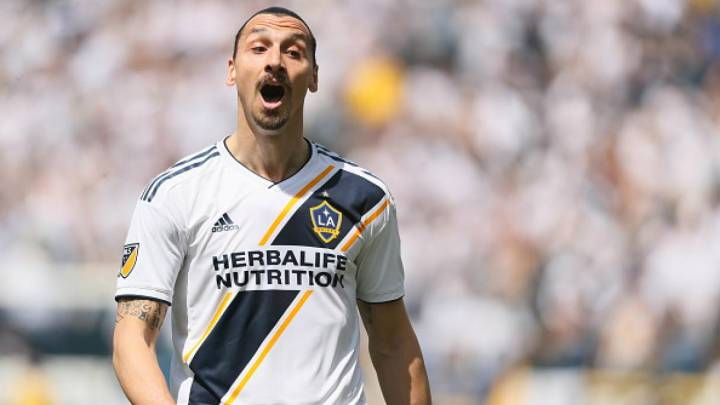 Zlatan Ibrahimovic was open about his objectives before the start of the 2019 MLS season, even vowing to break every record in the American league - and it looks like he is on pace to do just that.
His first aim is to become the top scorer in the league, as he expressed before the game against Philadelphia Union. He was a little frustrated with his goal record at the time, but things have looked brighter for the LA Galaxy star since then.
Ver esta publicación en Instagram
A year ago, Zlatan had a solid campaign with 22 goals and ten assists in 27 matches, but was bettered by Atlanta United striker Josef Martínez, who netted 31 in the regular season to break Major League Soccer's single-season scoring record.
But this term the Swedish lion is outpacing last year's Golden Boot winner, starting the 2019 season with six goals in six matches despite missing two games with an injury.
Ibrahimovic vs Martínez
The LA Galaxy captain has an average of 1.5 goals per game, with his six goals in 2019 coming in 360 minutes, the equivalent of four matches.
Meanwhile, Martínez had five goals in six matches - 528 minutes of action - in 2018, leaving him with an average of 0.85 per game.
Zlatan sits in second place in this season's scoring table behind LAFC captain Carlos Vela, who leads the way with eight goals.