Zlatan Ibrahimovic disappointed with VAR decisions
The Swedish star of LA Galaxy spoke about the shortcomings of the technology in football, and complained about "having a goal stolen."
Zlatan Ibrahimovic is known for being bold when something bothers him, and this time the Swedish star talked about the VAR because according to him, the video assistant referee is not well employed, as they continue to make mistakes such as the goal he got canceled last week, that as he sees it, was valid.
The LA Galaxy striker had a great match scoring the double that gave his team the victory over Philadelphia Union on Saturday night, but Ibrahimovic was not pleased with the mistakes on the field, as well as the decisions made outside of it.
The Galaxy captain had to wait while the VAR, reviewed the penalty sentence, something that can make someone lost their concentration, and on this subject Zlatan said.
"Last week I got stolen a goal, I think referees can be wrong, but with the VAR it doesn't make sense, I don't know who was in the cabin or what he was doing if he was asleep or enjoying my goal."
Ibrahimovic also mentions the time it takes for the referees and VAR to review the penalty decisions. "It takes too long, I told them last time, and the only thing we can do or whoever takes the penalty is to be patient and stay focused."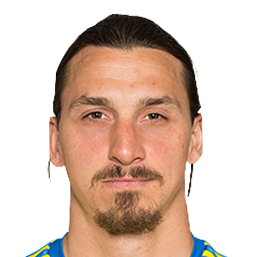 Video Assistant Referee
The LA Galaxy captain thinks it's a good thing to have a VAR because mistakes can be corrected, but it's not what's been happening.
"I think the VAR is a good thing because if the referee makes a mistake, it can be adjusted through it, but this is not being achieved," sentenced Zlatan.