Real Madrid's first Monday night match in almost five years
Real Madrid have played 34 matches on a Monday night. Of those, they've won 22, drawn 5 and lost 7. Their last defeat on a Monday was to Barcelona in 2010.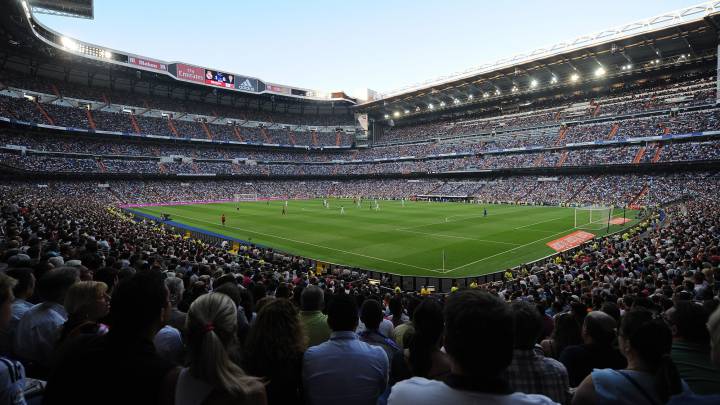 Tonight's visit to Leganés will be the 35th time that Real Madrid have played on a Monday night in all competitions. When it comes to Monday night football, Madrid have played 22 league games, 10 Copa del Rey games, one in the Mancomunado tournament (in 1931) and one in the Club World Championship in 2000, in the 3-2 win over Raja Casablanca. Overall, the balance playing on the first weekday is a favourable one for Los Blancos - from those 34 matches, they've won 22 (64.70%), drawn five (14.71%) and lost seven (20.59%). They've scored 66 goals (almost two goals per game: 1.94), and conceded 34, an average of one per game (in their last four Monday night games they have kept a clean sheet). In the 34 games,they've scored in 26 of them (76.48%), and faild to find the net in eight (23.52%).
The first time Real Madrid played on a Monday night was the club's third official game: the semi-final of the Copa de España in 1903; Los Blancos had to come back from a goal down to beat Español 4-1, with the Giralt brothers (Armando grabbing two goals, José scoring another and Parages wrapping up the scoring).
That was the first in a run of six Cup games played on a Monday - including a tie-breaker in the quarter finals against Sevilla, which they resolved 0-4 after a bad-tempered game in which the Civil Guard had to escort referee Mister Miller off the pitch.
It was during the league campaigns in 1996-97 and 1997-98 when Madrid played most of their Monday night game - 10 in total. The last time they suffered a defeat on a Monday was the painful 5-0 hiding José Mourinho's Madrid were served by Barcelona at Camp Nou in November 2011. The last time Madrid played on a Monday was in August 2014 when they beat Córdoba 2-0 on the opening day.
Sell-out
Despite being played on a Monday night, tonight's match at Butarque is already sold out. Madrid requested 50 tickets for their fans (priced at 40 euros). The game kicks off at 21:00 hours CEST (15:00 hours EDT).