Sergi Roberto reveals he could have joined Real Madrid
The versatile Barcelona player was interviewed on Spanish television ahead of his side's Champions League match and explained some of his past.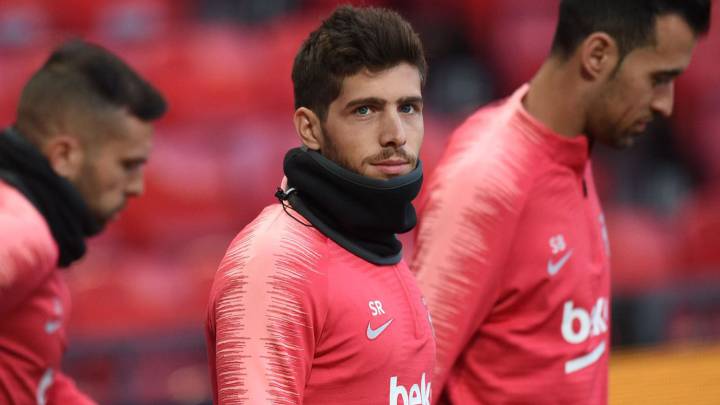 Sergi Roberto has Barça DNA, but in another life he could have been donning the famous white shirt of Barcelona's bitter rivals Real Madrid. Speaking on the programme Al cotxe ahead of the Chsmpaions League quarter-final second leg against Manchester United, the Spanish international explained that Madrid, the team his father supported, were in touch first.
Sergi Roberto: sliding doors
"I was playing at Nàstic de Tarragona in the youth ranks when Madrid asked for me," he explained with regards to the interest being generated. "A few days later, Barça got in touch with Nàstic and my father. All my family are Barça fans, except my father, who supported Madrid, but now he has changed and is 100% culé."
With eyes on the Man Utd game, Sergi was feeling positive.
"We are doing very well and in the Champions League we just need to finish the tie off. The most important thing is reaching the end of the season winning titles."
Of course, it was he who scored that winning goal in the incredible comeback against PSG in 2017, and his memories are hazy.
"I do not remember much of what happened afterwards. All my teammates jumped on me, I remember being underneath and they were all on top of me. That day was crazy, I couldn't sleep."