Klopp's plan to sign Kevin De Bruyne scotched by Mourinho text
The Belgian midfielder was under contract at Chelsea but only took off when he was out on loan in Germany where he impressed Dortmund's Jürgen Klopp.
One of the best signings Manchester City have made over the past decade has been Kevin de Bruyne. The Belgian joined in 2015, when Manuel Pellegrini was still at the helm and following a great spell at Wolfsburg, who had acquired him from Chelsea a year earlier for  just 21 million euros - a bargain.
Before that, De Bruyne had been trying to be given regular playing time at Chelsea under Blues manager José Mourinho but without much success. "José called me into his office in December, and it was probably the second big life-changing moment for me. He had some papers in front of him, and he said, 'One assist. Zero goals. Ten recoveries...' It took me a minute to understand what he was doing. Then he started reading the stats of the other attacking forwards — Willian, Oscar, Mata, Schürrle. And it's like — five goals, 10 assists, whatever. José was just kind of waiting for me to say something, and finally I said, "But … some of these guys have played 15, 20 games. I've only played three. So it's going to be different, no? We had a bit of a conversation about me going back out on loan. And Mata was also out of favor at the time, so José said, "Well, you know, if Mata leaves, then you will be the fifth choice instead of sixth," De Bruyne explained in his piece published by Players' Tribune.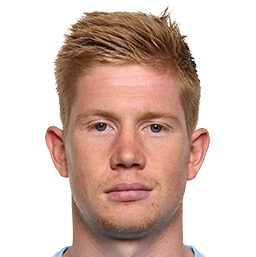 Loan spells
He was loaned out to Genk then Werder Bremen to gain experience. "When I was at Chelsea, there was so much in the press about my relationship with José Mourinho. But the truth is that I only ever spoke to him twice. The plan was always for me to go on loan for a bit. So I went to Werder Bremen in 2012, and that season went great. When I came back to Chelsea the next summer, a few German clubs wanted to sign me," he continued.
And it was while he on loan at Werder Bremen, he was noticed by Klopp, who wanted to take him to Borussia Dortmund, but Mourinho put a stop to that. "Klopp wanted me to come to Borussia Dortmund, and they played the kind of football that I enjoy. So I thought maybe Chelsea would let me go. Mourinho texted me, "You are staying. I want you to be part of this team. So I thought, O.K., great. I'm in his plans..."
In the end, De Bruyne decided to join Wolfsburg and spent a productive year at the Volkswagen Arena before being snapped up by City for 76 million euros in 2015.