Valverde's plans to avoid letting United back into the tie
During Barcelona's tactical meeting before the Manchester United second leg, they focused on specific set-pieces in an effort to keep the game out of reach.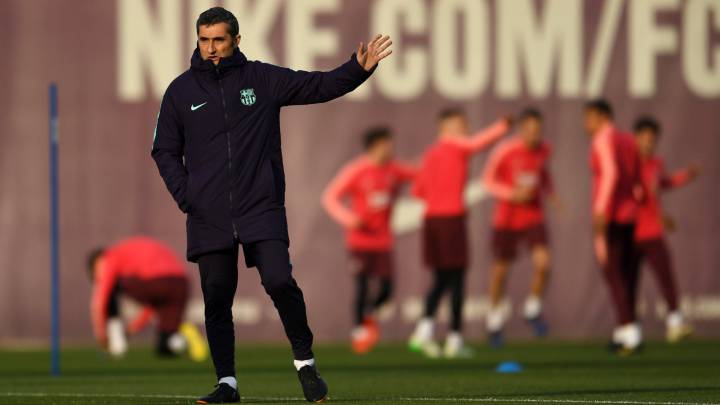 Ole Gunnar Solskjaer said Manchester United would have to take advantage of their strengths on Tuesday against Barcelona. "We're taller and stronger than them," he said even though he admits a comeback would be even more impressive than the victory over PSG. While that is true, Ernesto Valverde met with his entire squad and backroom staff in order to make sure the game at the Camp Nou on Tuesday night doesn't turn into the kind of battle United would like it to.
For those first 45 minutes at Old Trafford, the team tried to avoid playing to United's strengths with a particular emphasis on set plays.. In fact, Valverde gave some clues as to what they were trying to do after that first game when he said "we shut down their chances to get corners." In that opening half, United had no corners but they did have a couple of frees in dangerous areas that made Barcelona uneasy.
Avoiding corners and frees on the wings
The plan handed down by Valverde was clear. "You have to avoid corners and frees on the wings," he said. It's something they will try to do again at the Camp Nou. Paul Pogba says United know how to beat Barcelona at home despite them not losing there in the Campions League for 30 games and with Valverde keen to avoid another heartbreaking exit like last season against Roma.
Barcelona are sure that if they can avoid corners and set-pieces that will allow United chances at goal and improve themselves in front of goal, then the path to the semi-final is clear.