RB Leipzig accept Werner could go: "He doesn't want to renew"
The executive director of RB Leipzig admits Werner does not want to renew with a number of top European clubs interested in the 23-year-old.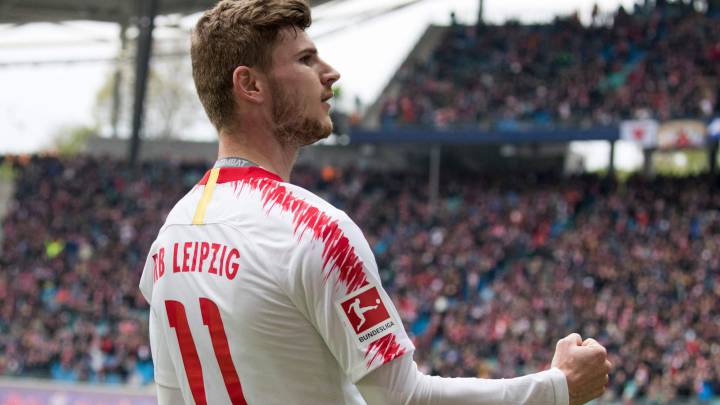 One of the best strikers in the Bundesliga looks set for a change of scenery this summer. Timo Werner and Red Bull Leipzig have been fending off rumours of a move for the last number of years but has told the German club he does not want to renew his contract.
His future looks like it could be at Bayern Munich as they plan a rejuvenation of their squad at the end of the season. "There's only one team in Germany I would leave Leipzig for," he said in the past.
Werner does not want to renew with RB Leipzig
"Werner has told is that he would prefer not to renew his contract," the executive director of the club, Oliver Mintzlaff, told France Football. "We will find a solution that suits everyone."
the 23-year-old is out of contract in 2020 and has landed 48 goals in the last three years.
Real Madrid had been linked with a move for the German international but the Bundesliga side were quick to kill rumours in the past although that could change now. They will completely change the look of their squad this summer too and are in the market for a back-up or complement to Karim Benzema.