Filipe Luis holding out for Barça amid Dortmund interest
The Brazilian defender, whose contract with Altético ends in June, is juggling offers from several clubs.
With his contract up in June, Atlético Madrid defender Filipe Luis' future remains up in the air, but the 33-year-old is not short of suitors.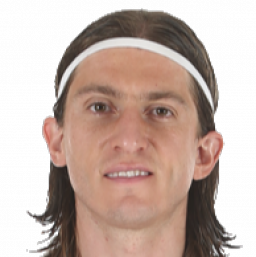 The Brazilian left back has a number of offers on the table including one from Borussia Dortmund. The German club are seeking to add experience to their young squad and signing Filipe Luis would be seen as a good opportunity to bring in a seasoned defender.
However, according to German news outlet Sport Bild, Dortmund cannot hold out much hope on signing the Atlético player, as he is holding out for a call for Barcelona or would even prefer a move back Brazil with Flamengo. Meanwhile, the German club are understood to be very close to signing 26-year-old left back Nico Schulz from Hoffenheim.
Filipe Luis: priority Atlético, but open to offers
The Atlético defender wants to tie up his future as soon as possible, but after having received several calls, is taking his time with his decision. Barça are scouring the market in search of a left-back to serve as cover for Jordi Alba and have Filipe Luis in mind. Flamengo, of whom he was a fan as a child, are also interested in signing him.
However, there is another open possibility: staying at Atlético. "My priority is to renew with Atlético, but I am open to offers," he told Globoesport earlier this month. However, Altético have a general rule on offering players over 30 no more than one-year extension, which could prompt him to move on should he find a better offer.