Koulibaly: Napoli defender worth 150m euros, says Ancelotti
Carlo Ancelotti says Kalidou Koulibaly is worth 150m euros but claims Napoli are in no rush to sell the Senegal international.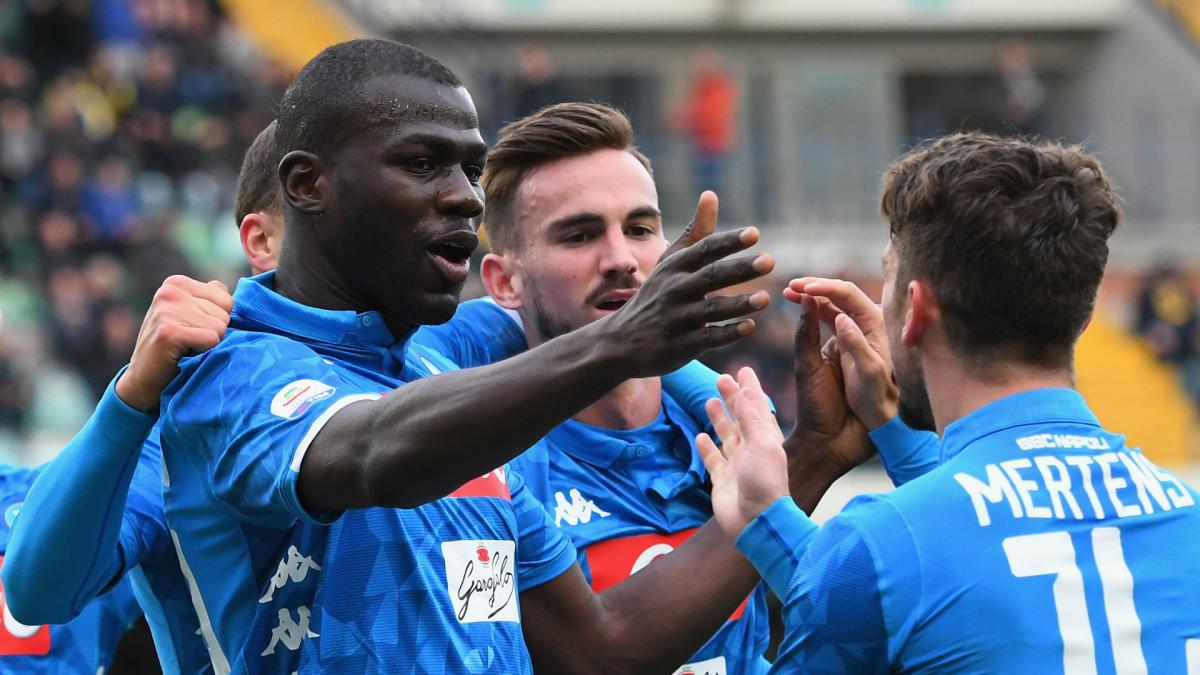 Kalidou Koulibaly is the best centre-back in the world and is worth 150 million euros, according to Napoli head coach Carlo Ancelotti.
The 27-year-old has been at the Stadio San Paolo since signing from Genk in 2014, developing a reputation as one of Serie A's top defenders.
Napoli boss Ancelotti warns clubs off Senegal defender
Senegal international Koulibaly has been linked with a move to Manchester United but Ancelotti warned off potential suitors.
"The best centre-back in the world? I would say so," he told Tuttosport. "And he can still improve. He is worth 150m euros and he is not available for transfer.
"Koulibaly's contract expires in 2023, in 2021 there's a 150m-euro clause but Napoli do not need to sell, the president [Aurelio De Laurentiis] does not want to sell and the question doesn't come up."
Napoli are set to finish second in Serie A for a second straight year, with Juventus holding a 17-point lead with six games to play, and Ancelotti claims he is happy to be runners-up.
"Second place is not a discredit to us, it's a credit to Juventus, who are going along at an exceptional pace," added the former Chelsea and Real Madrid coach. "If they [Juve] continue like this, they can finish with 100 points."
Ancelotti happy with Napoli move after long Italy absence
Napoli was Ancelotti's first coaching job in Italy since leaving AC Milan in 2009 and the 59-year-old is satisfied with the decision he made.
"Returning to Italy after nine years, I could not have made a better choice than Napoli," he added. "When a new coach arrives at the team, many things change. If we are going to break Juventus' dominance we will need a collective effort. The other rivals must also be strengthened if we are to become more competitive."
Napoli host Arsenal on Thursday seeking to overturn a 2-0 first-leg loss in the quarter-finals of the Europa League.