Zlatan has best scoring average in MLS since 2007
The Swedish striker didn't arrive in the United States to rest, and week after week he shows he's one of the most competitive players in the tournament.
Zlatan Ibrahimovic arrived in the MLS in 2018 with the West Coast team, LA Galaxy, where he debuted by scoring a double against LAFC, something that marked the beginning of an important stage with the LA team.
Before the start of the season, Zlatan threatened to break every record in the MLS championship and so far the Swede is on his way to achieving it. In the four games Ibra has played, he has scored six goals and supplied one assist, and if we put together his goals from last season, the 'Lion' has a total of 28 points.
These numbers give him a minute-per-goal average of 89 in the MLS, which makes him the player with the best record in this regard since 2007. Second place goes to Atlanta United's Josef Martínez, who has an average of 95 minutes. The Top 10 has world-class players like Didier Drogba and David Villa.
Opta information shows Zlatan as the leader in scoring average, and it's just his second campaign in the United States.
Present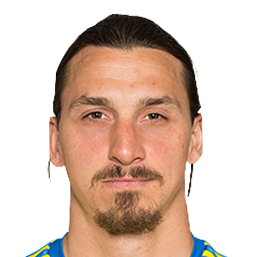 Ibrahimovic has adapted to coach Guillermo Barros Schelotto's playing style and has become the the franchise's attacking focal point, while the long-term goals for the LA Galaxy are to reach the Playoffs and to win the MLS Cup title.
On Friday 19th, the LA Galaxy will host Houston Dynamo at the StubHub Center in this week's round of MLS fixtures.