Frankfurt (2) Benfica fans (0) as road trip goes horribly wrong
Buoyed by their side's 4-2 victory in Lisbon, several Eagles jumped int the car to make the return trip to Frankfurt, unaware that Germany has two...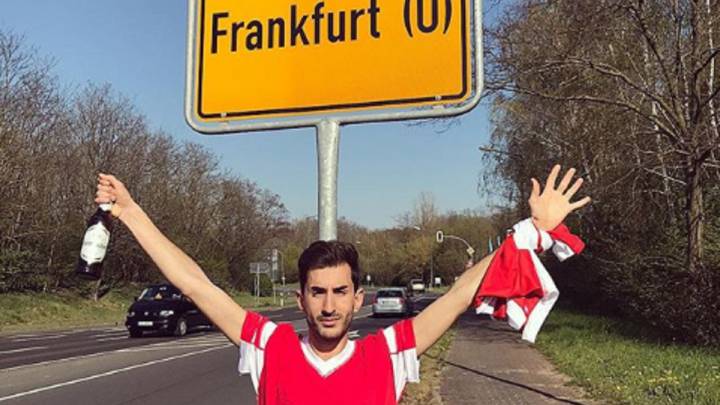 A group of Benfica fans who were eager to watch their side attempt to progress to the Europa League semi-finals were left ruing their geography after driving some 16 hours to the wrong city to watch the second leg of the quarter-final tie against Eintracht Frankfurt.
4-2 up from a João Félix-inspired first leg victory, the hapless Benfica fans drove all the way to what they thought was Frankfurt to witness first-hand a piece of club history… only to discover they had arrived at the wrong Frankfurt, 610km from where the game was taking place.
Oder... oh dear
Germany has two cities bearing the same name: Frankfurt (Main), the home of Eintracht, and Frankfurt (Oder), on the border with Poland and, as Instagram chronicler alvaroslb1994 was swiftly advised by social media users, a very long way from where the action was taking place.
"We are fucked," he noted succinctly.
Apparently, the group tried to make the dash to Frankfurt Main but only got as far as Berlin, where they watched Benfica lose 2-0 and exit the competition on away goals.