Simeone relying on Costa next season despite disciplinary issues
Simeone says he does not see any other situation that might take Costa out of his squad and says the isue with Costa not training was resolved internally.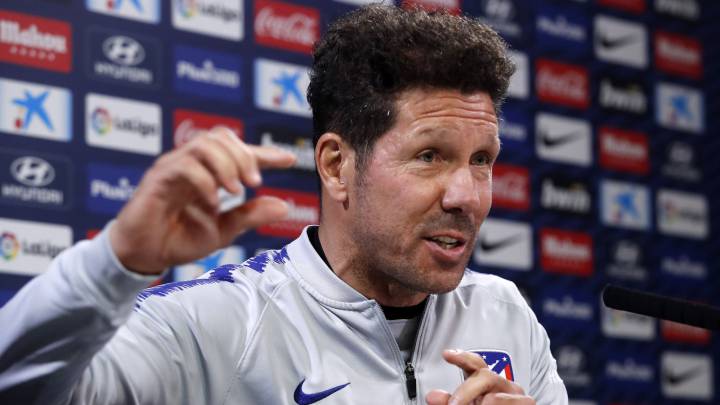 Diego Simeone wants Diego Costa in his squad next season despite a string of disciplinary issues in recent weeks. After getting an eight-gan ban for his red card against Barcelona, Costa refused to train with his teammates on Thursday with Simeone saying "sometimes things happen within your family that you sort out without telling people on the street."
"What I can tell you is that it is an internal situation," Simeone said about the reports of Costa refusing to train. "We resolved it yesterday and today Diego was training like he always trains."
Simeone relying on hungry Costa next season
"It doesn't change what I think of Diego," said Simeone. "I don't think he had a good season, spoiled by injuries. I have no doubt that the season coming, all of the rebelliousness and qualities as a player and the things he has lived through this season will make him a better player."
Simeone says he is relying on Costa to come back during the preseason with hunger and a desire to ressurect his situation and career at Atlético.