Manchester City willing to pay €120m for Benfica's João Félix
Manchester City boss Pep Guardiola has reportedly asked the club's board to make every effort to sign the 19-year-old, who is also a prime target for Juventus.
Manchester City have entered the race to sign Benfica starlet Joao Felix and are willing to pay his 120-million-euro release clause, according to Portuguese TV network TVI.
Following his impressive performances this season in Portugal and in the Europa League, Felix has become one of the hottest young properties in European football, drawing the interest of several of the continent's top clubs, including Real Madrid, Barcelona and Juventus.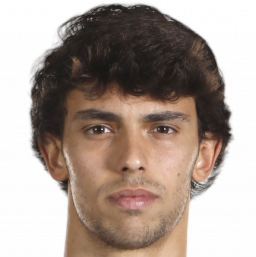 The Portuguese teenager is the kind of player that that City boss Pep Guardiola loves and the Spaniard has reportedly asked the club's board to make every effort to sign him next season, according to the report by TVI program Mais Bastidores.
Juve have Felix offer rejected 
By their part, Juventus are hoping to unite Joao Felix with his idol Cristiano Ronaldo. And Juve sporting director Fabio Paratici has reportedly already met with the president of Benfica, Luis Felipe Vieira, to discuss signing the 19-year-old. Although reports in Portuguese media claim that Juventus have had a 75-million-euro offer turned down by the Lisbon club.
The Serie A giants, who are apparently willing to sell Paulo Dybala to make room in the squad for Félix, will seemingly have to significantly revise their offer upwards if they want to compete with Manchester City in the bidding for the young striker.
Meanwhile, as Europe top clubs battle it out for his signature, Felix has continued with his impressive form this season, scoring a hat-trick in the first leg of the Europa League quarter final against Eintracht Frankfurt last week. So far this season he has scored 16 goals and provided nine assists in 38 games across all competitions, with his latest league goal coming against Vitoria de Setúbal in the 4-2 victory last weekend.