Paul Pogba's salary, a potential stumbling block for Madrid move
If Madrid acquire the French player and maintain his current salary, Pogba would be the highest earner in the Real Madrid squad.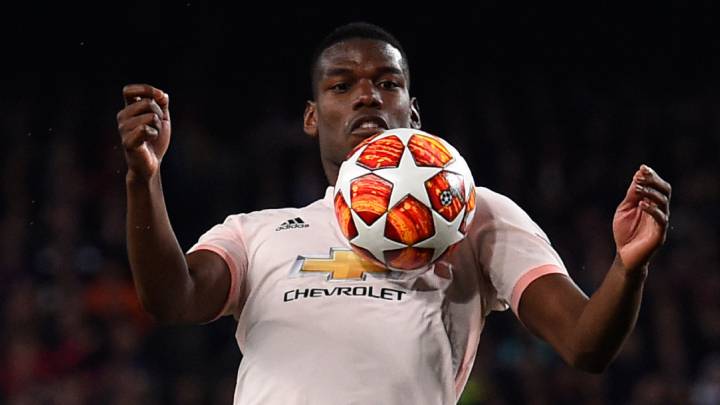 Real Madrid head coach Zinedine Zidane is interested in securing Paul Pogba's services and has alluded to this fact on a number of time in press conferences. Any potential move to the Spanish capital for the French capital however, would need to see three current impediments to be negotiated: Manchester United, Mino Raiola and the player's salary. Real Madrid have always been cautious about ensuring a degree of harmony in the salary hierarchy at the club and the Frenchman's current wage could be a potential issue.
AS understands that Pogba currently earns a net salary of 17 million euro per annum with the English side. If Real Madrid were to match this sum, this would jettison Pogba to the top of the highest earners at the LaLiga club ahead of the likes of Gareth Bale (currently earning 15 million euro per season) and Sergio Ramos on 11.8 million euro per campaign. Despite the positive disposition from the 26-year-old to move to the Santiago Bernabéu, the midfielder would be reluctant to accept a deduction in his current level of income.
Obstacles
The economic factor is not the only impediment for Zidane in his quest to sign Pogba, Manchester United are aware that after an indifferent season for the Red Devils, the club need to inject a new sense of belief and hope into a jaded fan base and selling one of the club's key assets and biggest names is likely to further frustrate the Old Trafford faithful.
Madrid's final obstacle in this situation is agent Mino Raiola. The relationship between the Dutch born representative and Real Madrid is tense and it's widely anticipated that at the time of any potential negotiation between both sides that Raiola would drive the hardest bargain possible, defending both his interests and that of his player.
As the current season drags on for Real Madrid, Zidane and his back room staff are already deep into the 2019-20 season planning stages with Paul Pobga being singled out as a priority acquisition for the French coach.