Busquets considers playing in the MLS after FC Barcelona
FC Barcelona midfielder has not planned to finish his career with the Blaugranas and has revealed that he would like to play in the United States.
Sergio Busquets is aware that at 30, he's not getting any younger and that the end of his playing days at FC Barcelona is on the horizon. Busi knows that younger members of the squad will eventually take his place - for example like Frenkie De Jong who is tipped to be his successor. On top of that, inevitably, he doesn't know how long he'll be able to keep up the high level required at Camp Nou.
Busi says he's not sure when he'll leave Barça to play somewhere else but made it clear that the MLS could be an option for him as it's a league which is developing. "You can not predict the future, but I'm a fan of the United States, and football continues to grow there, the competitive style and playoff format is different from what we are used to here, and that draws me in."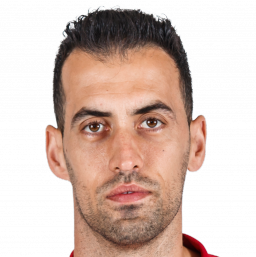 Maybe Miami?
At the end of the interview, Busquets joked about joining David Beckham's team, Inter Miami... for one, it would mean he would still be close to the beach, but he also knows Beckham - the owner of the new MLS franchise, and the great project he has in mind.