Manchester United fans losing patience with Pogba
The French player failed to acknowledged the travelling United fans at the end of the 4-0 Premier League away defeat at Goodison Park.
Paul Pogba's time at Manchester United could be coming to and end. The French player is strongly linked with a move to Real Madrid with new coach Zinedine Zidane being a long time admirer of the midfielder. 
Pogba further frustrated 'Red Devils' fans yesterday at Goodison Park following Everton's 4-0 win over United as coach Ole Gunnar Solskjaer and the majority of the players went to the away end to applaud the visiting fans and apologise for the poor performance.
Pogba spent that time talking to Everton's Kurt Zouma after both players exchanged shirts with his failure to acknowledge the travelling United supporters highlighted later on social media with fans even demanding that the Old Trafford club swiftly offload the player to Real Madrid.

Former 'red' Gary Neville later alluded to the problem Pogba is posing for United on a Sky sports podcast stating: "Paul Pogba looks like he's back to the Paul Pogba that was playing under Jose Mourinho, even though he's been outstanding for the past three months" with Neville also commenting on Pogba's high volume social media output.
Zidane's wish list
Paul Pogba is one of the players Zidane has singled out on his wanted list as planning preparations are ongoing as Zidane and his back-room staff prepare the 2019-20 squad.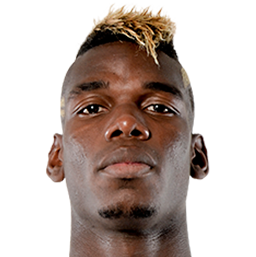 Three obstacles stand in the way of the deal materialising with Pogba's high salary being the initial stumbling block for Real Madrid.