Solitary Córdoba fan makes 1,600 km Oviedo away round-trip
Relegation threatened 2a division side Cordoba faced an Easter Sunday away game at Real Oviedo with just loyal fan making the 1,600 km round-trip.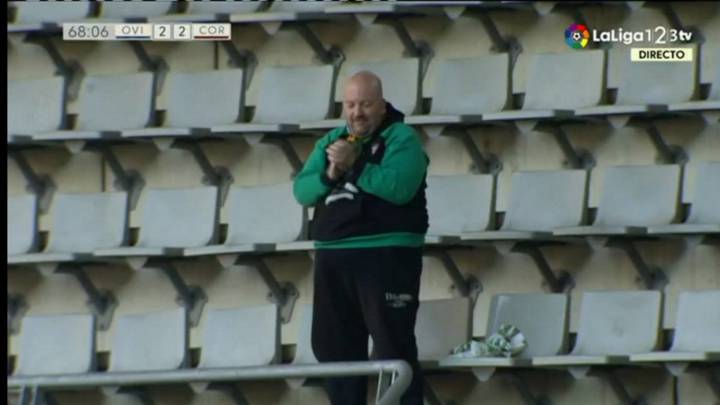 Despite playing in the Spanish top flight for the 2014-15 season, Córdoba CF are struggling at the foot of the second tier and staring relegation to Spain's regional 2B in the face. Yesterday, Rafa Navarro Rivas' men faced a tricky trip to Asturias to face Real Oviedo and the away sector of the Carlos Tartiere featured just one solitary Cordoba fan who had made the 1,600 km trip between both cites.
The loyal fan is Javi Jiménez and today the supporter was celebrated in a tweet by the club: "Fans like you, undertaking this long journey, make everything worthwhile". A late Andres Martin equaliser secured a valuable away point for the Andalusian side whose players applauded the lone Jiménez in the away sector of the stadium.
The last time Córdoba played in the third tier of Spanish football was in the 2006/2007 season and with the "blanquiverdes" looking doomed for a return to the category, 2B, being a region-wide league at least will ensure shorter trips for Jiménez and his Cordobamania fan group.