Barça: Groningen star Reis "won't go on the cheap"
FC Groningen general director Hans Nijland roundly rubbished reports that a €2.5m fee had been agreed with Barça for the 18-year-old.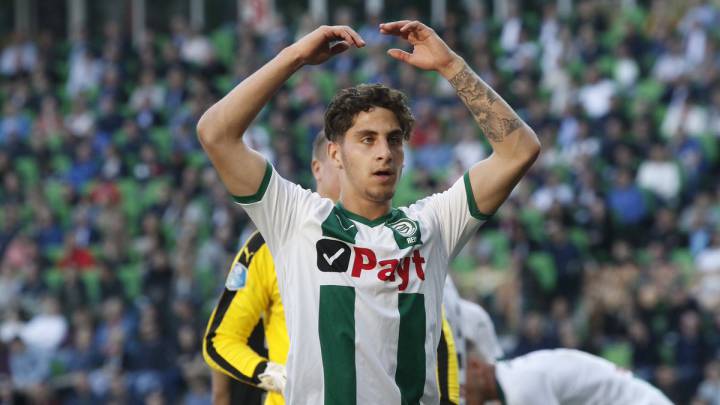 FC Groningen CEO Hans Nijland has flatly denied reports stating that the Eredivisie club have come to an agreement with Barcelona for the transfer of Dutch midfielder Ludovit Reis to Camp Nou for a fee of 2.5 million euros.
"That is not a realistic amount, we're not going to let any player go on the cheap," Nijland told RTV Noord. "As yet there is no agreement, but we are in genuine talks."
Barcelona eyeing Reis but Groningen will not be held to ransom
A Camp Nou delegation headed by youth academy director José Mari Bakero recently travelled to the Netherlands to hold talks with Groningen but Nijland said even reports of double-figure fees mentioned in the press for the 18-year-old midfielder were wide of the mark. "I'm not going to discuss the amounts that were mentioned during negotiations, but I have heard that some people are talking about 12 million or 14 million euros; this is also not true," he said.
Reis is a defensive midfielder who has made 27 appearances in the Eredivisie this season and has been capped seven times at under-19 level by the Netherlands. If Barcelona are successful in their pursuit of the highly rated teenager, the plan is to start him off at Barça B under the guidance of Xavi García Pimienta.