Liverpool set to play friendly games at three iconic US stadiums
Jürgen Klopp and the 'Reds' will visit the United States for their pre-season tour, where the main attraction might be the iconic venues where the friendlies will take place.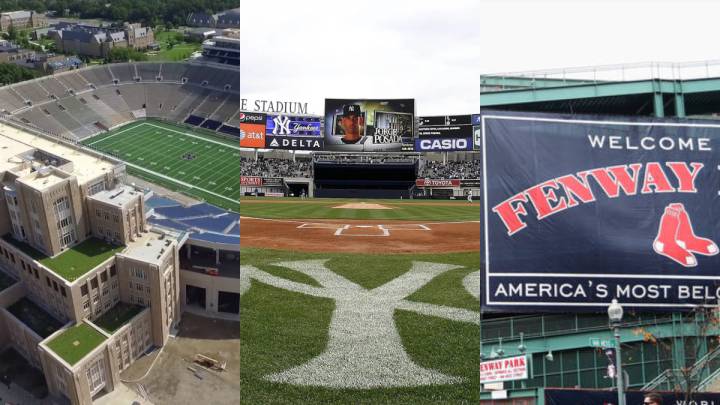 Liverpool FC announced that next July they will travel to the United States as part of 2019-20 preseason, to play three friendly matches against major European opposition.
Jürgen Klopp's men are looking forward to a warm welcome from Stateside 'Reds' supporters in three venues that are traditionally used to hosting American Football and baseball.
Notre Dame Stadium
In 130 years of history, the collegiate football stadium will open its doors for the first time for a soccer match. 78,000 fans are anticipated to attend the Liverpool-Dortmund game in the historic university arena.
The "Reds" have a powerful global presence and just last year were Champions League finalists, and this year have managed to secure a semi-final berth in the same tournament, besides fighting for the title of the English Premier League.
Yankee Stadium
"You Will Never Walk Alone," is destined to be belted out at the iconic Yankee Stadium. Here the 'Reds' will face Sporting Lisbon with the match scheduled for July 24.
In March 2015, Yankee Stadium officially opened its doors to New York City FC, which at the time was emerging as a new MLS franchise. Football games had been staged there previously with the likes of Real Madrid, Manchester City, PSG, AC Milan, and Chelsea playing at the baseball arena.
Fenway Park
Before traveling to New York, the squad of Salah, Mané, and Firmino will face Sevilla FC on Sunday, July 21, in the mythical "Green Monster" that serves as the home of the Boston Red Sox in their compact 37,000 capacity stadium.