L'Equipe: Pogba confirms his intention to leave United
The French outlet claim that the player has confirmed to his close circle and United team-mates of his plan to leave the Old Trafford outfit this summer.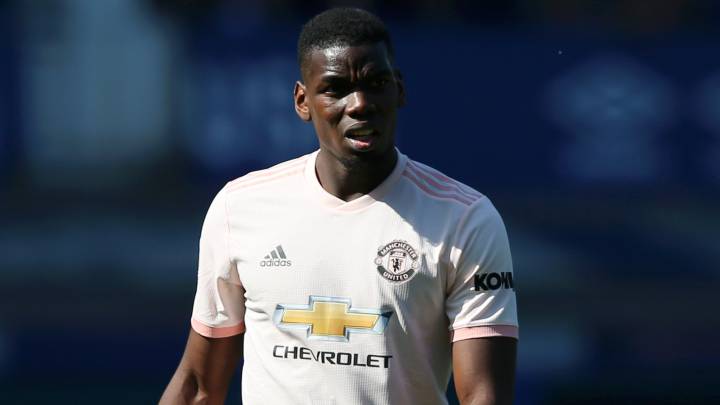 As time goes by, it appears that Paul Pogba's footballing future lies away from Manchester United with L'Equipe today reporting that the French player has told his closest circle of his intention to leave Old Trafford this summer. The outlet report that United team-mates have also been informed about the player's intentions. The Premier League club are now planning for a Pogba exit and will now look to try and secure the best economic solution with any potential sale to Real Madrid. The French midfielder's current deal at Old Trafford expires in 2021.

The recent Champions League elimination at the hands of FC Barcelona has been another factor in the player's decision process, frustrated at the club's ongoing situation with the weekend's 4-0 away defeat landing another blow on the prospect of United competing in European football's most prestigious tournament next season. United currently languish in sixth place in the Premier League and failure to qualify for the Champions League would also apparently have an economic repercussion on Pogba's wage with no UCL football contributing to a 25% salary reduction for the French player.
Zidane's wanted list
Paul Pogba and Real Madrid have been subtly flirting with each other in the past few weeks: "Playing for Real Madrid is the dream of every footballer and even more so under Zidane", admitted Pogba last month when on international duty. Zidane too has used countless press conferences to express the admiration he holds for Pogba as a player. "I like him a great deal, that's nothing new. He's a midfielder who knows how to both attack and defend" claimed Zizou in front of the assembled media.
With the current season dragging on for Real Madrid, Zidane and his back room staff are already deep into the 2019-20 season planning stages with Paul Pobga being singled out as a priority acquisition for the French coach.