1 in 5 United fans would rather see their team relegated than watch Liverpool win the league
A survey conducted by Paddy Power produced some revealing results – no love lost in Manchester for their neighbours down the East Lancs Road…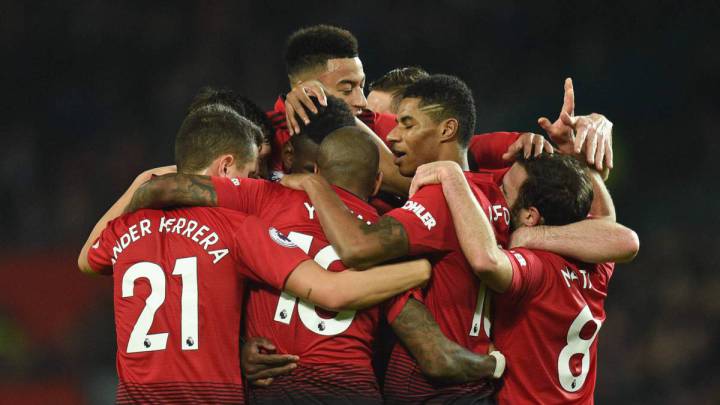 It's been quite a while since Manchester United fans have faced an emotional tug-of-war like the one they will be subjected to later tonight. It's derby day in Manchester but not since the infamous Denis Law game, have fans been torn between two horrifying choices – the outcome of tonight's match at Old Trafford could determine the Premier League title race – one which funnily enough involves both of their eternal foes, Manchester City and Liverpool.
Two points between the top two
Liverpool returned to the league summit after beating Cardiff at the weekend but City, who are just two points behind them have a game in hand – against United, and at Old Trafford. It means that if City win all of their remaining four games, including tonight's derby, they will be crowned champions. However, if Guardiola's team drop points against United, the league will be in Liverpool's hands and on paper at least, Klopp's team appear to have the easier run-in of the two.
Champions League or Europa League?
In other circumstances, it's a scenario which might not seem so distressing to United fans were the team not involved in a battle themselves – to clinch the final Champions League berth. Missing out on fourth place would condemn Skolsjaer's team to playing in the Europa League next season and that's not a a very enticing prospect for the fans, or the players. United are sixth on 64 points – two points behind Arsenal and three behind Chelsea, who are clinging to fourth place on 67 points but having played a game more.
So United need to win and so do City. To gauge the mood in Manchester and around the rest of the country going into tonight's clash, Paddy Power conducted a survey. The results were revealing… Fans from 14 of the 20 Premier League clubs would like to see Liverpool end their 29-year wait to win the title. Burnley fans were split 50-50 while supporters of Southampton, Chelsea, Man United, Everton and surprise surprise... Man City, would not enjoy seeing Liverpool crowned champions. And 20 per cent of United fans who took part in the survey would rather see their team drop down a division and spend a year in the Championship than watch Liverpool clinch the league.
Liverpool's favour not enough
It wasn't that long ago that the boot was on the other foot. In the 1994-5 season, the title race went down to the final day with just two points separating leaders Blackburn Rovers and Manchester United in second. United were away at West Ham and needed to win although a draw would have been enough - but only if Blackburn lost their game – against Liverpool, at Anfield. Jamie Redknapp scored an injury-time winner to make it 2-1 at Anfield but United were unable to get a breakthrough against a dogged West Ham side and in spite of Liverpool's favour, they were pipped to the title by Rovers, who won by one point.