Bernat: "It would hurt me to see Neymar playing for Real Madrid"
The Spanish player chatted to 'El Larguero' about the differences between Neymar and Mbappé: "Neymar is a magician with the ball but Mbappé has more pace".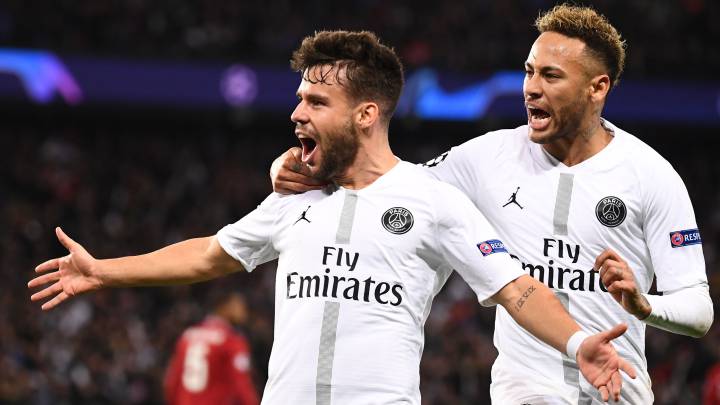 Juan Bernat called in for a chat with Cadena SER's El Larguero programme and gave his opinions on PSG's title-winning season and the respective merits of Neymar and Kylian Mbappé, both of whom have been linked to Real Madrid over the past year.
Neymar or Mbappé?
The Spanish left-back, who has finished his first season at PSG with a Ligue 1 winners medal and could add the Coupe de France to his honours list this weekend, was asked if he had to choose, who would he pick - Neymar or Mbappé? "Both of them are great players, I couldn't choose just one", Bernat explained. "I think the hunger Mbappé has is what will make him stands out. He's still only 20, he young and he's already a leader. I'm sure he'll be a future Ballon d'Or winner, no doubt about it".
Neymar, he says, has different qualities to the French forward. "Neymar's a top player. He's a magician on the ball. Neymar and Mbappé are very different. In terms of pace, Mbappé comes out on top but both of them are ambition and have hunger to win. They both want to win everything. It would really hurt me to see Neymar at Real Madrid. He's a PSG player, I get on really well with both of them. I speak to Mbappé in English, although he does know a bit of Spanish".
Yearning for home
With Real Madrid ready to get their chequebook this summer, Bernat says he hopes Zidane won't lure any members of the current PSG squad to the Bernabéu: "I just hope that all of us who are in the squad now, remain at the club. It would be sign to see a new signing joining us but I wouldn't want to see any of of star players leave", he added. As for returning home to Spain, he concluded: "Like I've always said, I would like to come back to play in LaLiga one day because I really enjoyed my first season in the Spanish top flight - it's one of the best leagues along with the Premier League"