Real Madrid: Pogba refuses visa for Man Utd summer tour - report
According to 'Jugones', Real Madrid target Paul Pogba has taken steps to avoid going on Manchester United's pre-season trip to China.
A report on Spanish television this afternoon has detailed what appears to be the latest instalment in the Paul Pogba-to-Real Madrid transfer saga.
Pogba reportedly refuses visa for summer United tour
In the wake of Manchester United legends' fierce criticism of the Red Devils' seemingly wantaway midfielder, the Frenchman has become embroiled in further controversy after it was claimed by the TV show 'Jugones' that he is taking steps to avoid joining the Premier League club's summer tour to Asia.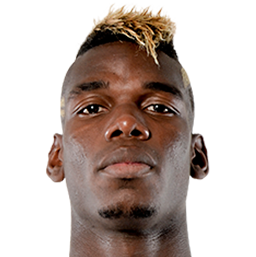 United are due to spend part of the pre-season period in China and, according to the programme, which airs on the channel La Sexta, Pogba has refused to cooperate with the club's attempts to sort out his visa for the trip to the country.
The report follows a revelation in the UK newspaper the Times that the 26-year-old is keen to open talks with Madrid over a summer switch to the Bernabéu.

"I think Pogba will be here" next term, says Solskjaer
However, United boss Ole Gunnar Solskjaer was optimistic about the World Cup winner's future at Old Trafford when he spoke to the media today, telling reporters: "You can't guarantee anything in football, but yes I think Pogba will be here [next season]. I can assure you he's determined to be a success at Manchester United."