Reports suggest Pogba and Real Madrid have agreed terms
According to reports on Saturday, player and club have reached an agreement worth 12 millions euros per season, after tax.
Paul Pogba edges closer to Real Madrid by the day, and on Saturday reports suggest that the France midfielder and Madrid have agreed a deal worth 12 million euros per year, after tax.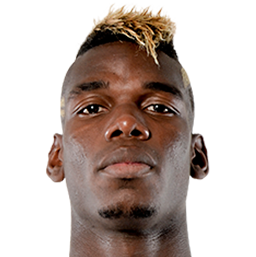 Wages
Earlier this week, the issue of Pogba's salary was reported as a stumbling block to a potential deal, with the midfielder's wage demands and current salary at United - 17 million euros (net) - likely to make him the highest earner at Real Madrid - Los Blancos have always been cautious about ensuring a degree of harmony in the salary hierarchy at the club. However, it has come to light in the last 24 hours that Pogba in fact earns ten million per year, two million behind Alexis Sánchez, which would not make it such an issue given that Gareth Bale earns 15 million euros per season and Sergio Ramos 11.8 million. 
Success and Zidane
Pogba is currently trying to push a deal through to avoid a summer soap opera over his transfer - which is precisley what happened in 2016 with his move from Juve to United, when he was also close to putting pen to paper for Madrid. Moreover, the Frenchman is convinced that the Red Devils are not going to be competing for major trophies next season and is keen to join up with Zidane, who, in turn, is an admirer of the World Cup winner: "I'm a big fan, that's nothing new. I know him personally. When he finishes at United, why wouldn't he come here?" the Madrid coach said.