Neymar reflects on sanction and future plans as PSG lose cup final
The Brazilian player was the only PSG player to take time to talk with media in the mixed zone at the end of the French Cup final defeat to Rennes.
Long faces, frowns and disappointment. This was the tonic for the PSG players after last night's Coupe de France defeat as Rennes won out after penalty kicks. Neymar was one of the controversial figures on the night after he appeared to strike a supporter after the game and was the only player from the PSG squad to talk to the assembled media in the mixed zone. 
He reflected on his UEFA sanction, the team's attitude on the night, his reaction to the loss and his future plans: "I'm fine and leave here with a clear conscience. We're anxious to finish the season and complete the existing objectives. We want to finish the season on a high note and I want to be ready for the Copa América".
Mbappé sending off 
Neymar was also asked about the Mbappé dismissal at the end of extra time: "He's a big player for us but Kylian is young and still learning, not just him, that can be applied yo us all. Maybe the ref was to over zealous, that's something that needs to be considered too".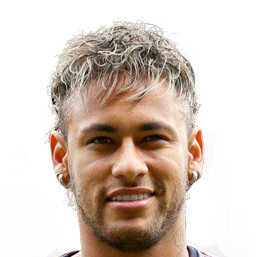 Analysing his UEFA sanction, the Brazilian striker was quick to defend himself: "I'm really saddened as it was something that materialised when I was already down. This is all a result of something I posted as I didn't agree with what happened during the game (the Champions League exit at the hands of Manchester United) and there should be consideration for my feelings. These are things that happen and I dare not say anymore or otherwise I´ll get sanctioned again".