Rodrigo wants to stay but €70m release clause could cause problems
Atlético Madrid are aware that his €70 million release clause is manageable for most top sides and they would like to sit down and chat at the end of the season.
Atlético Madrid are set for a hectic summer. Interest in several of their players has been reported in recent weeks and Rodrigo is one name on the table for Manchester City amongst others. Pep Guardiola's side are reportedly in the market for a Fernandinho replacement and the Atlético anchoring midfielder is seen as the man to be just that. He wants to stay but his release clause of €70 million is appetising for the top clubs linked with his signature.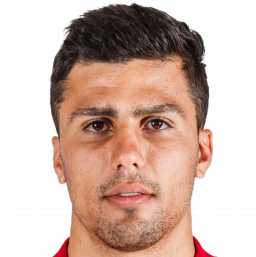 The club are concerned only with finishing second with three games left and showing their best side in those contests to finish the season on a high. They have, however, spoken to the player and he says he wants to stay, is happy and that his idea is to continue. He has a contract until June 2023 and they know also that Simeone at the helm is very important for his development and his staying at the club.

Atlético worried about his €70 million release clause
He turns 23 in June and the club know that given his age, his maturity and his quality, the €70 million release clause is more than reasonable and could cause problems once the season ends. 
The two parties will sit down at the end of the season having spoken a number of times during the year. The idea is that the player will reveal the interest from other clubs and also speak about his Atlético future. They are more than likely going to have to raise his wages in an effort to increase his release clause and because of that, the big debacle at the club this summer could very well be that of Rodrigo.