REAL MADRID
Lyon value Real Madrid transfer target Ndombele at €100 million
Lyon have already rejected an offer of €50 million for the midfielder and there is interest from the Premier League but Zidane could change his mind.
Tanguy Ndombele, Olympique Lyon's central midfielder, is a player Zinedine Zidane wants at Real Madrid next season. As reported on Monday that contacts between Madrid, the player and the player's club have already started and during those initials talks, a price was mentioned for the 22-year-old.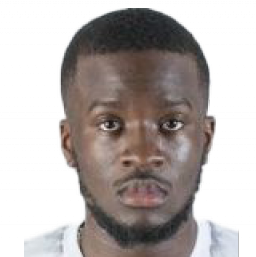 The starting price is €100 million. In fact, the president of the club, Jean Michel Aules, already rejected a €50 million offer. Sources close to the player believe, and have told As, that this is just a starting point and that could be talked down to between €70 and €80 million.
Ndombele drawing interest from Premier League
Ndombele's agent have already informed the club that the priority was to move to the Premier League next season where Manchester City and Tottenham are very interested in his signing. In France, there were reports that he may already have reached agreement with Guardiola's side. That report came before Zidane returned to the bench at Real Madrid and the Zizou factor could change the race for his signature. Another two teams that are interested are Juventus and PSG.
Ndombelé has a contract with Lyon until 2023. This season he has played 44 games and scored twice and provided seven assists for the Ligue 1 side.