FRANCE
Neymar could get up to eight game ban for punching fan
The relevant authorities will meet to discuss the sanction to be handed down after Neymar struck a fan after loss to Rennes in France Cup final.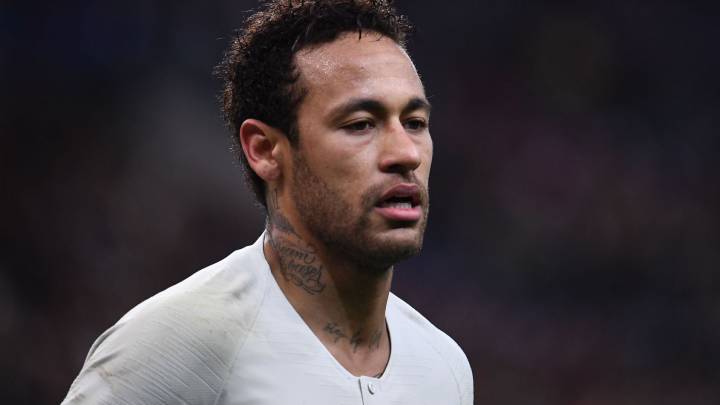 It was a moment of madness from Neymar that could cost him dearly. He appeared to strike a fan on his way up the steps to collect his runner-up medal after PSG's France Cup loss to Rennes. His sanction could be bigger than Mbappé's, who was sent off for a rash challenge late in the game.
The punishment could be as light as three games and as many as eight. Any sanction, however, will not be in place next weekend when PSG play against Nice in Ligue 1. It will start when they face Angers provided he is found guilty of the act, which many suspect he will.
Neymar and Mbappé frustration rises
His own manager, Thomas Tuchel lamented the act but stood beside his player, who was also recently suspended for three games following a rant on Instagram after Manchester United knocked PSG out of the Champions League.
According to Le Parisien, Mbappé will be handed a three-game ban for his tackle at the weekend that saw him sent off. He will return to the field when PSG play Dijon in Paris.
The frustration on display from PSG's star stems from their recent form. They drew with Strabourg and lost 5-1 to Lille, before falling to Nantes in their last five games. The most recent display and loss means their hopes of a double are gone after picking up the Ligue 1 title with a win over Monaco last week.