Three Ligue 1 clubs with their eye on Jose Mourinho
The Portuguese coach has been spotted at numerous Ligue 1 grounds since being sacked as Manchester United manager last December.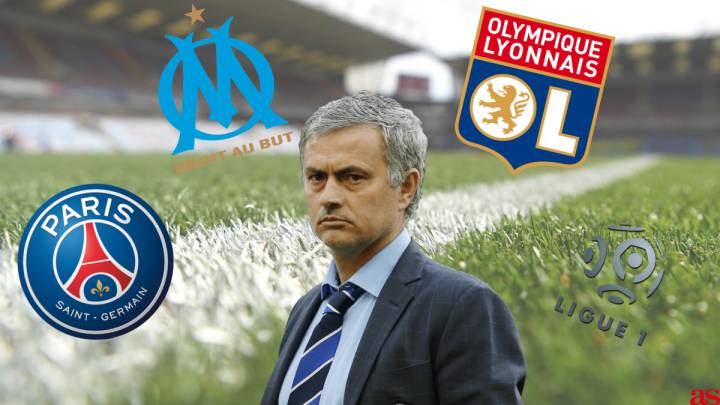 Since his dismissal as Manchester United manager on December 18th last year, José Mourinho has been happy to be spotted at a number of football grounds around major European leagues as speculation grows that France could be the next destination fro the Setubal born coach.
Despite PSG having a disappointing season under new coach Thomas Tuchel, it's unlikely the Parisian side would be so hasty as to dispose of the German after just one campaign in the French capital. However, given the high demands of the Qatari owners, a coach with the high profile and track record such as Mourinho may just be the solution for the side from the capital to fulfil the lofty ambitions of owners QSI.
Rumours are rife in France that Lyon president Jean-Michael Aulas is anxious to replace current coach Bruno Genesio who is under pressure to secure a top three finish for the Ligue 1 side with Aulas publicly stating his admiration for Mourinho's style of management.
Veledrome bound?
A post for Olympique Marseille on the Cote d'Azur is a another possibility with former OM star Jean-Pierre Papin recently stating on beIN Sports: "Where could Mourinho end up? I really see him coach at Marseille. He has the perfect profile and the club really needs a change of direction. Despite talk of a return to Italy but I've now seen Mourinho at more than four or five French grounds and it would be excellent if he came to coach in Ligue 1. This would be a massive boost for the competition and I'm sure he could attract big names..".