Vertonghen carried off field after suffering blow to the head
The collision between Vertonghen and Alderweireld saw the former carried off the field despite clearly not looking like he had his wits about him in the first half.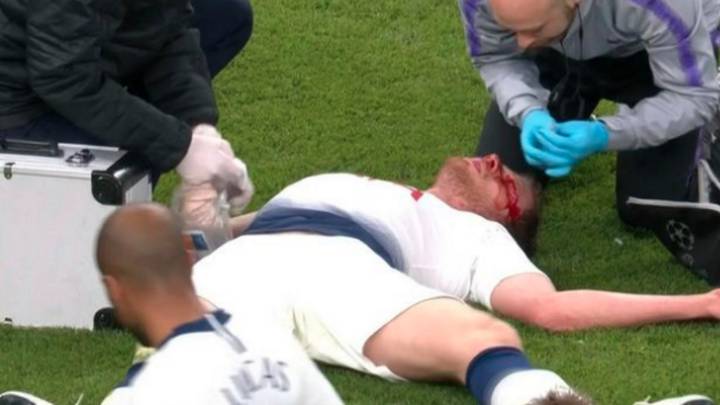 Jan Vertonghen suffered a horrible blow to the nose from teammate Toby Alderweireld in the first half of Spurs' game against Ajax on Tuesday and while he continued for a matter of seconds after he had been checked and cleaned up by Spurs medical staff, he nearly collapsed on the field and had to be carried off.
The ball was whipped in from the right and the two Spurs players went for it as Onana also came out from his goals in an effort to grab the ball. Vertonghen got the worst of it despite his Belgian compatriot getting up feeling the back of his head. The Guardian report that it could be a broken nose.
Concussion issue raises its head again after Vertonghen incident
Twitter responded to the incident as the concussion debate continues to raise its head. Dion Dublin said, on BBC 5 Live that, "I had so much concussion during my career. You have to stay still and do exactly what you are told" and it remains a difficult issue to deal with when players are keen to continue.
Mateu Lahoz had some doubts about letting the player continue but the medical staff for Spurs gave it the thumbs up and he continued only to nearly collapse seconds later. Spurs have not released any statement on the issue as we await news on the defender's condition.