Qatar's second World Cup stadium is ready: Al Wakrah
The 2019 Amir Cup final will be the first match played at the venue, which will host World Cup matches through to the quarter-finals.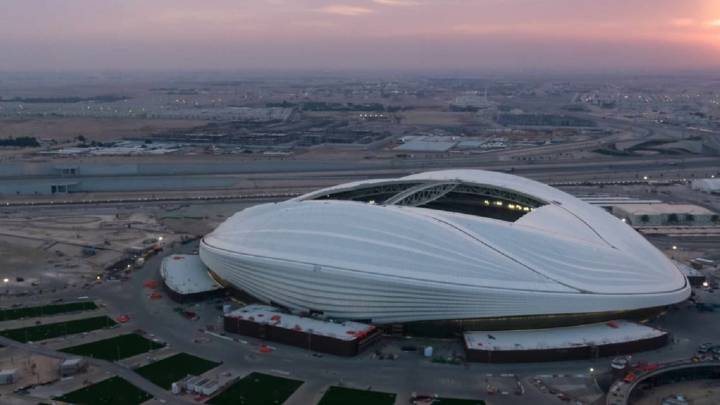 The Supreme Committee for Delivery & Legacy (SC), the organising body for the Qatar 2022 World Cup, has announced that the Al Wakra World Cup stadium is ready to hold matches and that the first game to be held at the venue will be the Amir Cup final.
The SC's official website profiles the new stadium, the second to be ready for the World Cup, and sets out the most important characteristics of the ground designed by Iraqi-British architect Zaha Hadid.
Al Wakra construction work started in 2014

The construction works for the stadium started from scratch in 2014, with a design that blends Arabic and modern styles. It has a retractable roof to avoid high temperatures or other inclement weather conditions during games and to improve the functioning of the air-conditioning system.
The company responsible for laying the turf in the stadium managed it in a a time of nine hours and 15 minutes, setting a new record for the fastest laying of football pitch, breaking the previous record of 13 hours 40 minutes, held by the Khalifa International Stadium - the first completed Qatar 2022 tournament venue.
During the World Cup the stadium will have a capacity of 40,000 spectators. After the tournament the upper part of the seating in the upper stands will be dismantled and donated to countries that lack sports infrastructure. The ground will also be the home to local side Al Wakrah Sports Club and during the World Cup will host matches through to the quarter-finals.