Liverpool's Naby Keita sidelined for two months
Having suffered an injury in the first half of Wednesday's semi-final against Barcelona on Wednesday, Liverpool provided an update on midfielder Naby Keita.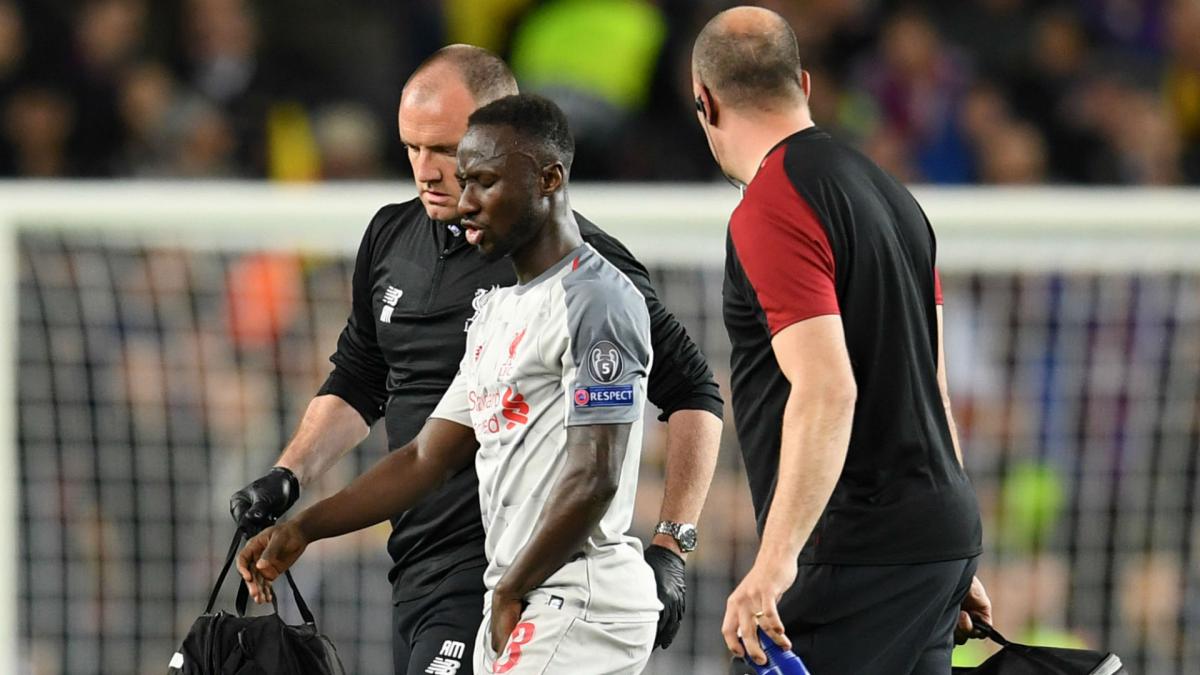 Bad news for Liverpool and bad news for Naby Keita. The Guinean midfielder received the results of the tests run by Liverpool's medical team yesterday and it looks like his season is over. Keita limped out of Wednesday's Champions League semi-final first leg against Barcelona after 23 minutes. Earlier he had been on the end of a late challenge from Ivan Rakitic but couldn't continue and was replaced by Jordan Henderson.
Keita to undergo surgery
Tests detected damage to his adductor muscle and as Reds manager Jürgen Klopp explained in this afternoon's pre-match press conference, the tendon has been torn which means Keita will require surgery and will be out of action for the next two months.
Klopp delivers the bad news
Klopp told reporters: " It was really unlucky. Bad news. High grade adductor injury. The tendon is ruptured. Will keep him out for at least 2 months. I'm sure he's not in the best moment but he's OK. I think there are two things - a very interesting part of the season and he is not going to be part of it - that's one thing. Bad news for us and for Guinea with the Africa Cup of Nations coming up. Not nice".
AFCON blow for Keita and Guinea
Keita was expected to be one of three Liverpool players competing with their respective national side at next month' Africa Cup of Nations which gets under way on 21 June. Mohamed Salah and Sadio Mané should be at the tournament, which this time is being staged in Egypt.