Wayne Rooney effect with DC United missing in second season
The arrival of the former Manchester United player to the team of the US capital took the Red and Black squad into the playoffs, but this season that boost is missing.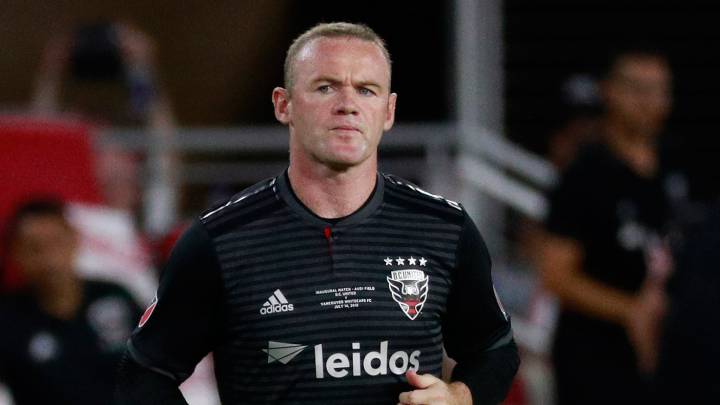 Wayne Rooney arrived in the MLS last summer and, upon landing with DC United, the former England captain's effect on Washington was such that last season they went 11-2-4 to secure a spot in the playoffs, although Columbus Crew ended their run in the first round.
DC United's start to the 2019 season seemed to reflect the good year they had in 2018, as they showed dynamic play, but its inconsistency earned them a 4-0 loss at the hands of LAFC, which is why it's hard to believe Rooney and company are tied in first place of the Eastern Conference alongside Philadelphia Union and Montreal Impact.
The boost Rooney brought to the team last season has been absent, or so it seems, maybe because DCU has been dealing with a regular schedule instead of having the most home slate during half of last season, and injuries have been forcing switches in the line-up too.
Many factors could be influencing the lack of rhythm the English striker is feeling, like teams being more familiar with how the Rooney-Acosta partnership works, although in terms of numbers Rooney is not doing so bad with five goals and three assists in the nine games played.
Looking to revert things
Coach Ben Olsen said that Rooney is not a different guy from the one we knew last season, he's engaged in the process and his teammates, he's competitive and respected by the group so to answer people's question if he has changed, Olsen is clear, "he's been more of the same."
The injuries have been troubling DCU and Olsen is eager to return to their winning momentum, and with the addition of Marquinhos Pedroso from FC Dallas, DC United looks to get back to how things were, with perhaps the Rooney effect coming returning too.