Vinicius playing for place in Brazil squad ahead of Copa América
Tite will send two scouts to the Bernabéu on Sunday to watch Vinicius' return and he has two chances left to convince the Brazil manager of his fitness.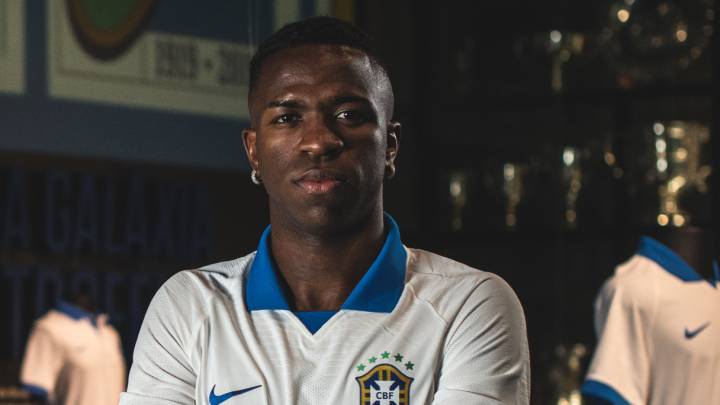 Vinicius returns to Real Madrid's squad this weekend as Zidane's side play out the final three games of their season starting on Sunday afternoon against Villarreal. The Brazilian injured his ankle against Ajax in the second leg of the Champions League and has missed 61 days.
Zidane, as is his style, was prudent with the attacker and opted to leave him out to ensure he had fully healed before taking the decision to include him in a squad. With nothing other than pride to play for, it might have been the right option as the 18-year-old has a bright future in white.
More pressing, however, is the Copa América during the summer and Vinicius is keen to play a part. Tite had been watching his rise closely, sending scouts to follow his progress before the injury on a number of occasions.

Tite sending scouts to watch Vinicius
Two scouts from the Brazil national side will attend the game on Sunday at the Bernabéu and after the game, Vinicius will have just one chance as Tite will have to name his squad by 17th May. Neymar is back after his injury and Tite was planning on starting them beside each other in what could be a devastating attack.
Brazil and Nike know Vinicius is the future and have named his as their poster boy boy for the upcoming tournament but Tite needs to be convinced of his fitness and sharpness. The teenager has two chances left to do that starting on Sunday afternoon in Madrid.