Christian Pulisic eye for goal on show against Werder Bremen
With the Gold Cup coming up, the United States star showed few signs of his most recent injury as he scored for Borussia Dortmund.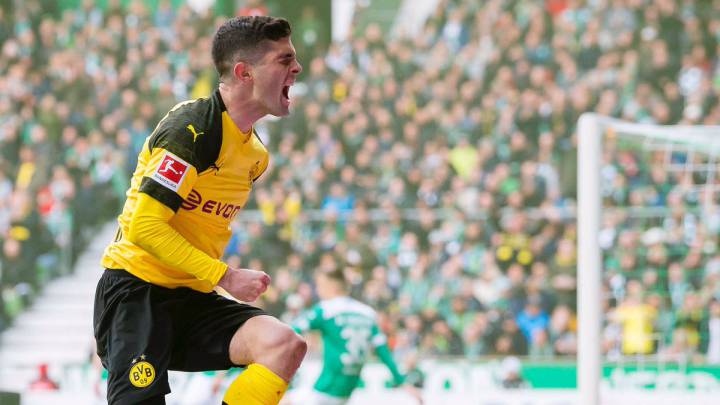 It has been a challenging season for US international Christian Pulisic, as the 20-year old star has been dogged by injury, with the latest setback coming during the international break. However, he was back in action on Saturday, starting for Borussia Dortmund against Werder Bremen.
The US attacker did his best to keep Dortmund in the fight for the Bundesliga title by scoring a fantastic goal in the early stages of the game.
Pulisic opened the scoring for the Black and Yellow with a brilliant individual run that saw him break through the Bremen defence with ease to net his third goal of the season. Still, it wasn't enough as the match ended in a 2-2 draw that most likely ended Dortmund's hopes of winning the German championship.
Christian Pulisic
The USMNT player is in the final moments of his Dortmund career, as he will be joining new club Chelsea this summer.
Only two more games are remaining in the Bundesliga before he makes his big move to Stamford Bridge; nonetheless, this was a great goal and a good sign for the Stars and Stripes prior to the Gold Cup.