Real Madrid: Llorente considering transfer to Atlético Madrid
He may be a scion of Bernabéu royalty but the midfielder isn't in Zinedine Zidane's plans. Diego Simeone is keen as a replacement for Rodri if he goes to Man City.
Several players seem to have exhausted their chances of remaining at Real Madrid next season after the return of Zinedine Zidane and among them is Marcos Llorente.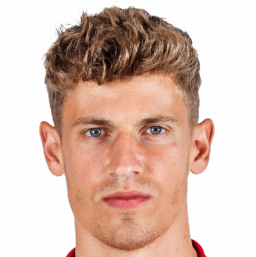 Llorente is of a rich Madrid lineage – more so even than Zidane – being the grandson of Ramón Grosso, the great nephew of Paco Gento and son of Francisco Gento. That is not enough to secure him a place in the Frenchman's plans though and the 24-year-old appears to have been added to the departures list for the summer as Zidane embarks on a Bernabéu clear-out.
Zidane suggested Llorente leave last summer, before the Frenchman beat the player to the punch, and the arrival of Julen Lopetegui and his emphasis on youth persuaded Llorente to stay. However, in recent weeks Llorente has fallen down the pecking order in conjunction with the rise of Fede Valverde and Brahim Díaz, which makes a summer departure all-but certain.
Simeone looking to Llorente in case Rodri leaves
Llorente's destination could prove to be an interesting one: Atlético Madrid. Few players cross the great divide and given Llorente's lineage it would be an incredible occurrence but Diego Simeone tried to sign the midfielder in 2017 and will reportedly make another attempt ahead of next season if Manchester City's pursuit of Rodrigo comes to fruition. Other than the political aspect, Atlético will also face the issue of Llorente's release clause, which stands at 200 million euros, although the Bernabéu board will be aware they will be lucky to reap a quarter of that amount if they opt for a permanent transfer.
Zidane has already identified his preferred choice to replace Llorente: Lyon defensive midfielder Tanguy Ndombélé, who is valued at around the 100-million-euro mark by the Ligue 1 club.