Barça: Rakitic criticised by fans over day out at Seville festival
Ivan Rakitic has come in for stick from fans after being photographed at the Feria de Abril a day after Barcelona's Champions League exit.
Ivan Rakitic has been criticised by FC Barcelona fans after being photographed at Seville's Feria de Abril - an annual festival of flamenco dancing, horse shows and bullfighting - the day after his club's disastrous Champions League exit.
In the wake of Tuesday's European defeat to Liverpool, Rakitic took advantage of the two days off given to the Barça squad by coach Ernesto Valverde to travel to the Andalusian city, where he spent a successful three and a half years with Sevilla FC before joining the Blaugrana in 2014.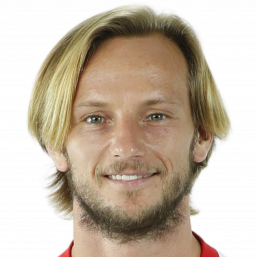 Barcelona fans criticise 'insensitive' Rakitic
The Croat posed for a photo with the son of ex-Sevilla president José María del Nido, who took to Instagram to share the image with his followers - a move that sparked a flood of comments from Barça supporters indignant at what they perceived as a lack of sensitivity on the player's part.