Frank de Boer regrets Ezequiel Barco's absence
Atlanta United's Ezequiel Barco will leave his team to join the U-20 Argentine national side for the World Cup, meaning De Boer will lose one of his stars.
Ezequiel Barco is starting to show that his reportedly-record-breaking $15 million transfer was money well spent by Atlanta United, as he has become a key figure in Frank de Boer's team, with his quality growing as the season progresses.
And just when the Argentine is enjoying a fine period of form, securing his second MLS Player of the Week award, he is going to miss a couple of months with Atlanta United as he has been called up by his U-20 national team for the World Cup in Poland.
The 20-year-old attacker left the United States to join Argentina for the three-week-long tournament that will begin on May 23rd, and Atlanta United coach De Boer knows Barco's absence will be a tough one.
"It's a pity that we lose him because, okay, last year he struggled sometimes, but now you really see what he's capable of. It's bad for us because you want one of your best players in form, you want to keep him of course. Others have to stand up at that moment; I have confidence in all the other ones. It's a pity that he won't be here."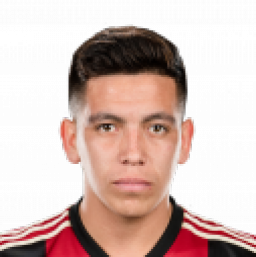 Barco will return to MLS in June, and this new challenge will help him to grow as a player.
All eyes on 'Pity' Martínez
De Boer asked for patience with the recent big-money signing 'Pity' Martínez, because one cannot expect him to reach his full potential in such short time; however, Atlanta are hoping he will pick up the slack with Barco gone.
The 'Five Stripes' coach said Tito Villalba would be the one to take Barco's place in the starting lineup, but multiple players need to raise their game to make up for Barco's absence, including 'Pity'.