Real Madrid: Bale "more likely to go to China than Premier League"
Tim Sherwood, former player and coach at White Hart Lane, doesn't think Spurs will take the Real Madrid player back, and offers are in short supply.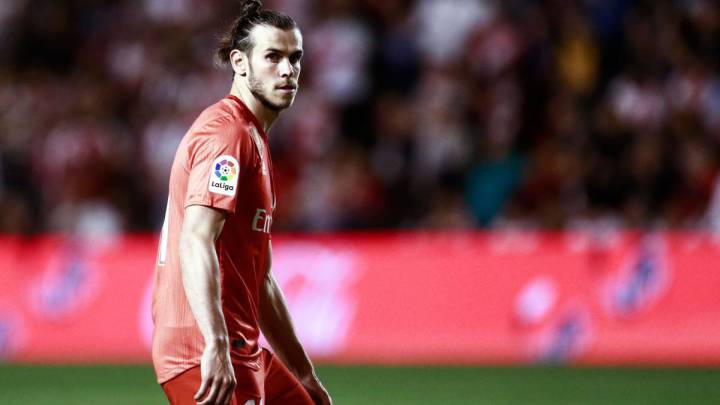 Gareth Bale's Real Madrid future remains up in the air after he was omitted from Zinedine Zidane's squad for the match against Villarreal last weekend with the forward wishing to remain at the Bernabéu and the club seemingly intent on cashing in on the Wales forward and removing his annual salary of 15 million euros from the wage bill.
That is one of the main sticking points for potential suitors for the 29-year-old: his agent, Jonathan Barnett, is looking for a contract that would hand his client a pay rise to closer to 20 million euros, a sum that the vast majority of clubs in Europe would hesitate to offer to a player who will be 30 by the start of the 2019-20 season.
A return to Tottenham Hotspur has often been mentioned - with Real Madrid keen on bringing Christian Eriksen to the Bernabéu a deal involving Bale may suit both parties – but Tim Sherwood, who served the Premier League club as player and manager, thinks that the financial element makes that unlikely.
Bale to Spurs would be "more expensive than Alexis Sánchez"
"I think it's more likely that Gareth Bale will move to China than return to the Premier League," Sherwood said during an interview with Bwin. "If he is looking to keep the same salary and lifestyle he has at Real Madrid, I think he'll have to go to China. I can see that Bale is having a tough time of it at Madrid and that Zidane has given him the green light to leave, but I don't think he wants to go and he has a big-money contract. I can't see him going back to Spurs because I don't think it would work financially. It would be romantic, but it would involve a huge fee and a massive salary, more than even Alexis Sánchez gets at Manchester United."
Real Madrid paid a then-world record fee of 101 million euros for Bale in 2013 and since the Welshman's arrival the club has won a Liga, a Copa del Rey and four Champions League titles with the Welshman in the side. However, injuries have plagued his career in the Spanish capital and Madrid have been actively pursuing a policy of signing emerging talent rather than throwing money at another set of Galácticos. Although that may change this summer, it appears that Zidane has decided Bale has no place in his new-look Madrid for next season and beyond despite the forward's desire to remain at the club until his contract expires in 2022.