Klopp tells Liverpool's battle-weary players: "It's only pain..."
Andy Robertson, Jordan Henderson and Mohamed Salah should be fit for Sunday's final day clash against Wolves but Roberto Firmino will miss out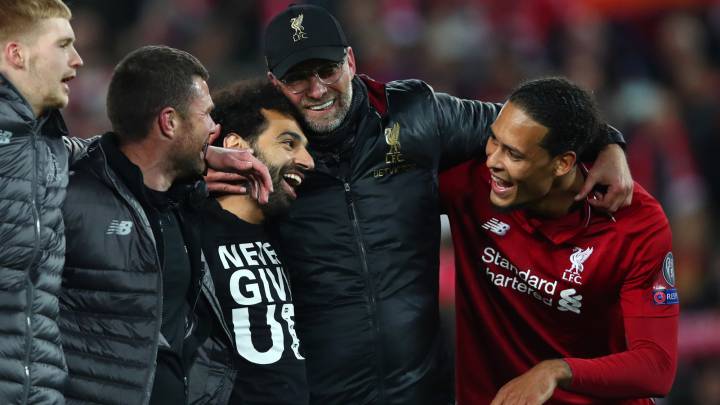 In physical terms, it's been a demanding week for Jürgen Klopp's Liverpool but the coach says his players have come through it all and now have just one league game to play - and win - even if that means playing through the pain barrier for some members of his squad.
Salah, Robbo, Bobby and Hendo
Klopp already had injury concerns ahead of Tuesday's Champions League semi-final against Barcelona with Roberto Firmino ruled out with a groin injury and Mohamed Salah told to rest in line with FA regulations - he was unable to able to play for six days after suffering a blow to the head last weekend at Newcastle. Fortunately, Salah is better now and should be in the line-up against Wolves on Sunday.
During the Barça game, left-back Andy Robertson hobbled off at half-time with a calf muscle injury and captain Jordan Henderson spent most of the game trying his best to forget all about the agony his sore knee was causing him.
Klopp gave an update on his walking wounded this morning and told reporters of the cheery reminder he tells his players whenever exhaustion sets in. "The famous three, or four words in our dressing room this week were: "It's only pain..." That's very important for all the young lads to learn. I've said it already this morning to the boys. Hendo said: "It's only pain", Robbo said: "It's only pain – but it was real pain!" Wow! Robbo could deal with the pain, the problem was the rest of his body couldn't because he couldn't activate his muscle anymore, or some nerve or whatever. They should be fine but Bobby won't be ready for the weekend".