Gareth Bale: No way back at Real Madrid for Wales forward
The latest remarks by Bale's agent have laid bare his broken relationship with Zidane. The only solution is a summer exit, but that won't be easy.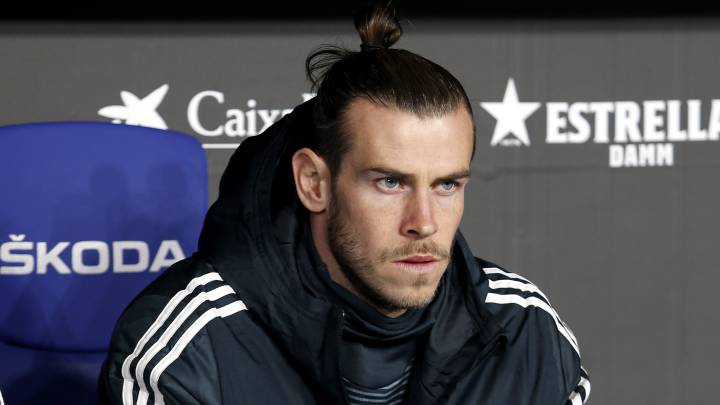 With just two games to go this season, the final countdown towards the end of Gareth Bale's Real Madrid career is underway.
Relationship with Zidane and fans dead and buried
The most recent comments made by Bale's agent, Jonathan Barnett, with their pointed references to Zinedine Zidane as "Mr Zidane", are the latest evidence of the player's frazzled working relationship with the Madrid coach. "He wants to stay, [but] I am not sure that Mr Zidane wants him to", Barnett told Sky Sports this week. "He has been and is, in my opinion, one of the top three or four players in the world. This game is a game of opinions and Mr Zidane doesn't think that."
Added to that breakdown in relations is Bale's rapport with a fanbase that has lost patience with him. After the Wales international was jeered by the Bernabéu in March's defeat to Barcelona, Barnett protested that the club's fans "should be kissing his feet" - yet the reality is that the 29-year-old's standing among the supporters is at rock bottom. At such a low ebb, indeed, that it is beyond repair.
Bale heads Zidane's list of candidates for a summer departure, and the Frenchman has made this apparent. With Madrid keen to bank a handsome fee for the player, 'Zizou' did initially make room for him in his side to avoid causing his transfer value to drop (indeed, he's been the club's seventh-most used player since the coach's return). However, Bale's poor displays have pushed Zidane to the end of this tether, so much so that he left him out altogether for Madrid's most recent game, against Villarreal last weekend.
The omission came in the wake of a particularly listless performance in the defeat to Rayo Vallecano, after which Zidane was no longer willing to even attempt to defend the player. "Do you think Bale's head is at Real Madrid?" the 46-year-old was asked in his post-match press conference at Vallecas. "I don't know, you'll have to ask him," was his curt, less-than-supportive response...
Bale not keen to leave, Madrid struggling to find buyer
There looks to be no possible outcome other than a summer sale, but that won't be entirely straightforward. Madrid have told Bale that he's surplus to requirements, but the Welshman, whose contract doesn't run out until 2022, is insistent that he wants to stay. What's more, the club are struggling to find a buyer for a player who is currently on a not inconsiderable 15m euros net per year - and whose agent has been busy putting the word out in the UK that it would take an even greater annual wage of around 19m to tempt him back to the Premier League.
So Bale's future is proving something of a headache for Madrid.
Nevertheless, all the signs point to an end-of-term parting of ways. Before then, Madrid have two games to go which, in Bale's case, could be reduced to just the one. The attacker is one yellow away from a suspension and, if he faces Real Sociedad on Sunday and is booked, he'll have all but certainly played his final game for the club ahead of Real Betis' final-day visit to the Bernabéu...