Zlatan Ibrahimovic pays tribute to a fan who died
The Swedish star of LA Galaxy showed his human side and received the family of a fan of his who lost his life in a car accident a year ago.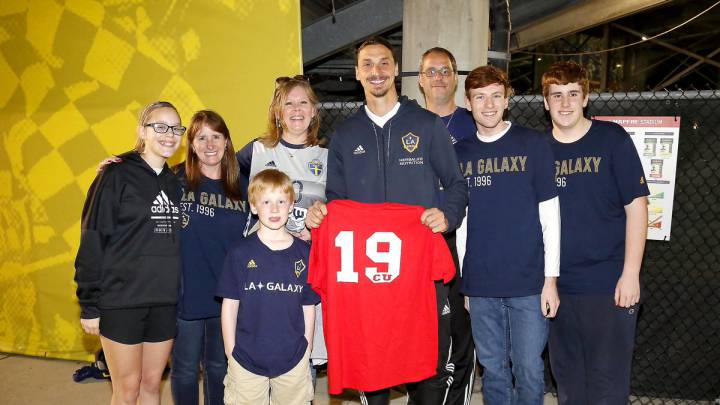 Zlatan Ibrahimovic is always making the sports world's headlines. But this time the LA Galaxy star didn't want to put the focus on himself, but on a fan who lost his life in a car accident last year.
The story behind the young fan
Cole Ungaro was born on April 10, 2001, in Lafayette, Indiana. And ever since he was little, he dedicated himself to sports, especially soccer, where he played as a goalkeeper. Ibrahimovic was his biggest idol, with the the young man even proudly having the name 'Zlatan' in his car registration.
Unfortunately, Ungaro died in a car accident in 2018 at the age of 17 before he even had the chance to fulfill one of his greatest dreams: watching Zlatan play.
Having learned about Cole Ungaro's story, Zlatan invited his family to come and watch LA Galaxy's last match against Colombus crew.
At the end of the game, Zlatan asked to meet with the family. The Swedish star took pictures with them with Cole Ungaro's shirt, which he later signed in honor of the young goalkeeper.