Theo Hernández has suitors and Madrid have named their price
Real Madrid will not be relying on Theo Hernández next season and they have already put a price tag on the left back, who has interest from all around Europe.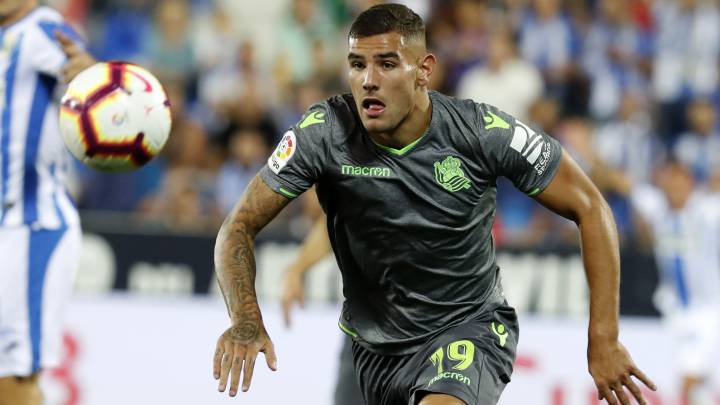 The future of Theo Hernandez could be far away from Spain. Without doubt, it won't be at Real Madrid after the club decided to let him leave once he returns from his loan season at Real Sociedad. They have put a price on the left-back too, as As reported previous, they will accept an offer of €30 million. One of the teams showing the most interest is Napoli under Carlo Ancelotti.
The former Real Madrid manager, as he did with Fabián, has called Theo personally in an effort to convince him and guarantee him playing time in his project as they try to push further in the Champions League and battle Juventus for the Scudetto.
Theo Hernández could play an important role under Ancelotti
The Italian believes that at his age, 21, and with his talent, he can play a role with Mario Rui possibly leaving in the next few weeks. They will need a replacement with only Ghoulam to count on, a player who is far away from his best condition.
The azzurri are not the only side interested in his services, however, with teams in LaLiga, the Premier League and Serie A along with the Bundesliga keeping an eye. Lucas, his older brother, just moved to Bayern Munich and Theo would prefer to have him close by if possible, which gives the Bundesliga a slight advantage at the moment. Ancelotti has lodged his interest and now must wait for a reply.