BARCELONA
Rakitic paid a visit by Barcelona ultras as he answers the door to explain himself
A group of ultras representing the Boixos Nois went to Rakitic's home to complain about his recent trip to Sevilla and he explained to them the situation.
Barcelona's loss to Liverpool at Anfield has left the club in a very fragile place. Nobody is safe from criticism after the second collapse in as many years in the Champions League knockout stages after they lost 3-0 Roma in Italy last season.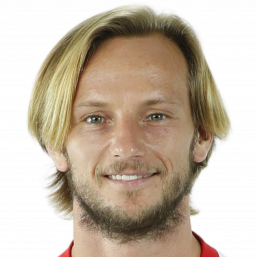 Ivan Rakitic felt the brunt of their frustration after he visited the Sevilla Fair the day after the game. The Croatian took advantage of a couple of days off to travel south and relax. The club were reportedly upset with him too after the pictures of him posing and smiling emerged.
Rakitic paid a visit by Barcelona ultras
And on Friday, a contingent from the Boixos Nois, Barcelona's ultra fan group, showed up at his front door, to let him know they weren't happy. The midfielder emerged and spoke with the member of the group for a number of minutes in a calm manner.
Rakitic explained that he was in Sevilla because of family reasons and never intended to show a lack of respect for the institution that is Barcelona or the fans. He explained to them that he didn't want to broadcast his presence at the festival on social media but he didn't want to delete the photos completely either.
Without any other incident, the members of the group checked their attitude and asked him for more commitment for the remainder of the season.