Coutinho gets Barcelona fan backlash at Camp Nou
The Brazilian was left in no doubt of the home supporters' feelings following last Tuesday's Anfield collapse. The whistles started before kick-off.
There was plenty of interest around the kind of reception that would await the Barcelona players as they stepped out onto the Camp Nou turf for the first time since their embarrassing performance at Anfield. The 4-0 defeat that ended their expectant step into the Champions League final was a disaster, and many supporters had pointed their most critical finger in the direction of a former Liverpool star, Philippe Coutinho.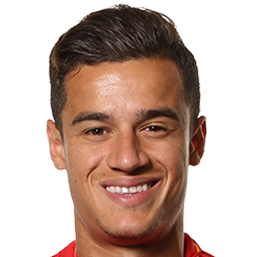 Camp Nou gives verdict on Coutinho
It wasn't long ago when the Brazilian playmaker made his own feelings known to the Barça fans. After scoring a beautiful goal against Manchester United in the quarter-finals of the Champions League, he turned to the stands and put his fingers in his ears. It was, many felt, a strike that could have gone some way to silencing his critics. On Sunday evening, the home crowd for the visit of Getafe made their feelings known again, and the player could not hide from the noise.
From the moment the player's name was announced on the tannoy, the whistles and boos began. The sounds of disapproval then rose and descended with every touch of the ball by the 26-year old, and this sometimes intensifed when he was on corner kick duty. The backlash to his performance in Liverpool, where he touched the ball just 18 times in 70 minutes, was clear. Occasionally, he did something that was spontaneously met with light applause, but this was the exception. Jordi Alba was even seen consoling his teammate during the game.
Coutinho was not the only one of Barça's players to feel the ire of the fans. Sergio Busquets, after committing two errors insuccession heard the whistles around him. The years of service seemed quickly forgotten. Ivan Rakitic too was targeted, although nothing to excessive.
There was some affection shared from the stands, but that was given primarily with Arturo Vidal and, most of all, for the team's talisman, Lionel Messi.
With LaLiga wrapped up early, and a domestic cup final awaiting them, this season shouldn't be deemed a failure. But that night at Anfield has irrevocably scarred a team and a manager who need to work hard through the summer to convince several of their fanbase. Their Brazilian playmaker may be moved on at a significant loss as part of those efforts.