Griezmann's Barcelona deal is done according to reports
According to El Larguero, a meeting between Atlético directors and Griezmann will take place this week in an effort to convince him not to move to Barcelona.
The future of Antoine Griezmann is back on the table and according to reports, it is not at Atlético Madrid. Manu Carreño on El Larguero on Cadena SER, says the attacker's people believe a move to Barcelona is all but done. The journalist says a meeting this week could result in a meeting between Atlético's board and the player in an effort to convince him to stay.
'El Larguero' also say that some of the reasons behind his desire to move are Godín's departure and Lucas Hernández' move to Bayern Munich.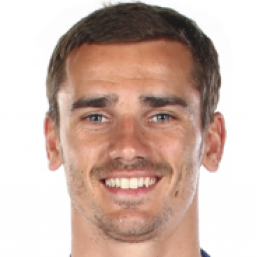 Griezmann willing to drop salary to assure Barcelona move
The Frenchman has a €200 million release clause, which drops to €120 million on 1 July. Barcelona are willing to pay that much and Le Parisien reported recently that the striker would be willing to drop his salary to move to Camp Nou. Barcelona might have to sell Coutinho in order to fund the deal with the Brazilian being booed on his return to Barcelona against Getafe on Sunday after an underwhelming season.
Atlético, however, want him to stay and Simeone said that "we believe that Griezmann will continue with us" and Koke said on Sunday that "we hope Griezmann continues and that he wants to make history here."