REAL MADRID
Brahim winning over Zidane and Real Madrid after excellent goal
The goal scored by Brahim against Real Sociedad has Brahim in a great position to fight for a place at Real Madrid and Zidane is a big fan of the youngster.
Real Madrid have just one game left in what has turned into a forgettable season but Brahim Diaz has finished on a strong note, taking advantage of the chances offered to him by Zidane. With just a visit from Real Betis remaining before the team breaks up for the summer, the emergence of a player who became little more than a footnote under Solari along with Vinicius' promise makes Madrid fans think of a brighter future.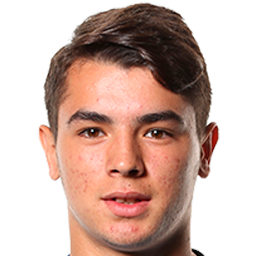 At the Anoeta on Sunday, Brahim stood out. For his goal in the sixth minutes, he showed pace, strength, technical skill and good finishing. He left two players, who have been lined up for the Spain national team, in his wake.
An elite goal by an elite young talent
Rubén Pardo was the first and former Madrid defender, Diego Llorente, was the second. The first was with pace and strength and the second with a little turn that left Llorente on his backside. The finish came from a tight angle: a goal from the elite.
And Zidane knows it when he sees it. Last week, he commented on the "phenomenal" game played by Brahim. "He's a very interesting footballer," he said after the Real Sociedad game. He will start next season at 20 years of age and Zidane, unlike Marcos Llorente, does not say he should go on loan.
"We'll see," he said yesterday about the attacker's future. But he says it with a smile. He doesn't wince when it comes to questions about the youngste... Brahim makes him gush.