Ibrahimovic: "We're a different team with Jona dos Santos"
Ibrahimovic underlined the importance of the Mexican midfielder, who he decribed as the team's motor. Dos Santos is out with a hamstring injury.
Guillermo Barros Schelotto had no option but to field three at the back against New York City at the weekend because of a build-up of injuries. It didn't work out quite as he had planned after his LA Galaxy  side were beaten for the first time at home this season.
Galaxy were wihtout star midfielder, Jona dos Santos, who suffered a hamstring injury in the previous game and his absence was certainly noticed, as captain Zlatan Ibrahimovic was was quick to acknowledge.

"Jona is an important player for us when he's not playing we miss a great player, I think he's the engine of the team, he's the one that keeps the game going," Ibra said.
LA Galaxy failed to make up for Jona's absence, overwhelmed in midfield during the first half of the match against NYCFC, losing the midfield entirely, which Zlatan was painfully aware of as there was no one there to  set the pace and link with the attack.
"With Jona on the field, you play a different game, because he wants the ball all the time. He's that kind of player that drives the game, and he likes to have the ball on his feet. And he gets the game going. So when you don't have a player like that, obviously you change a little bit."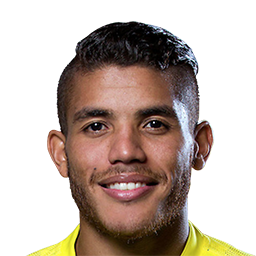 No excuses
While Galaxy clearly missed Jona, the captain assured this was not an excuse for the defeat, and added that they're already preparing for the next match.
Coach Barros Schelotto mentioned that the ex-Barcelona and Villarreal player would be available for Sunday's match, away at Colorado Rapids.